Another victim of Haitian decent is well known to police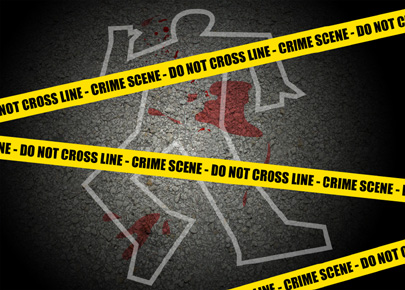 Nassau, Bahamas –Though we have not had a murder in almost one week, Bahamas Press is reporting from a bloody scene today here in the Sunlight Cottage area of East Street.
We can tell you the victim is known to police and was recently released on bail following his alleged involvement in another incident here in the capital.
According to police, Luke Antione Dullman, who is a worker at the Island Luck Web Shop, was gunned down in a hail of bullets while he traveled on a motorbike in the Sunlight Cottage area of East Street.
Bullets, discharged from a high-powered war type weapon, fatally struck its victim to the head, neck, and upper body. One person witnessing the crime scene described it as like some hit with loads of shrapnel following a blast.
"He was riddled with bullets. Blood was everywhere. It looks as if the gunman wanted to pin him to the bike and the bike to ground for the number of bullets offloaded in his body."
Many will not remember Dullman, a resident of Eneas Lane just off East Street, was the same victim of a shooting back in 2010 in the Bains and Grants Town community.
Sources tell us he was recently released from prison. Which begs the question: Who are vetting these persons at these illegal web shops where thousands of locals congregate daily? The criminal knows who win!
What a scary thought!
The murder occurred shortly after 8:30pm last night.
We report yinner decide!