Police Staff Association don't give a damn about the safety of Bahamians and forced the COP to suspend 12-hour shifts…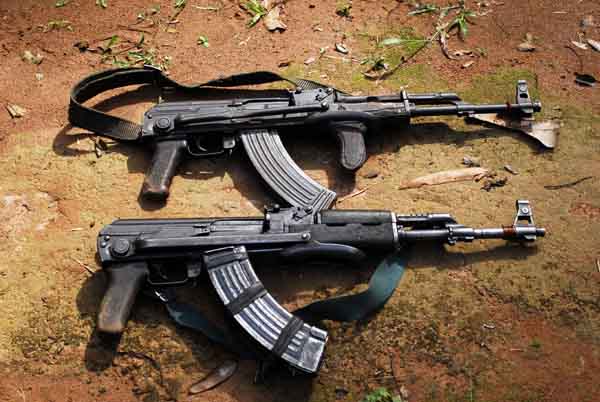 WAR WEAPONS HAVE MADE ITS WAY ON THE STREETS OF THE CAPITAL!
Nassau, Bahamas — Police had to be called into the Montell Heights area around 10am this morning after learning of a drive-by shooting, which resulted in four men being rushed to hospital. And just minutes after their arrival to the hospital PMH had to go on lock-down. What a time…
BP can report the incident occurred through a corner in the area, just minutes before the men were said to have to head to court for gun crimes.
We can confirm two of the men are listed in serious condition and two are being treated.
The gun violence escalated to a high when last evening a man entered the porch of a drug house on Deveaux Street and opened fired on occupants.
We can tell you as many as 14 rounds from a highpowered military-like AK47 weapon were used in that shooting incident.
The shooting claimed the life of a mother of two and rushed three others to hospital.
Since police suspended the 12-hour shifts system following legal threats to the government and the commissioner of police, gun crimes have accelerated and major massacres and shootings have occurred.
Some allege the billionaire out of Lyford Cay who, some suggest, is seeking to destabilize the Bahamas and who, some say, may have ties to these high-powered weapons now on the streets of the capital is behind it all. And everybody know who we damn mean.
You would remember police raided that residence in Lyford Cay back in 2010 and found a cache of weapons therein.
All we could say is this: either we stop crime and its operatives or more blood is headed for the streets of the capital and those in opposition to the crime fight don't give a damn!
We report yinner decide!