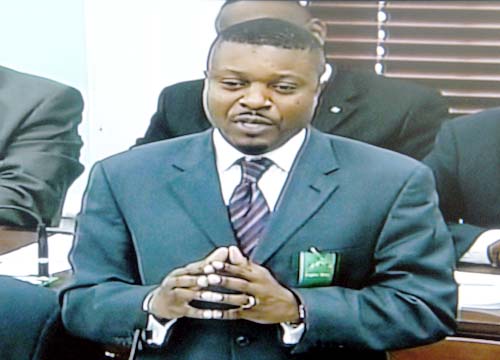 <<< Zhivargo Laing on the floor of the House of Assembly answering to claims of Mona Vie. Here's another onetime preacher of the gospel who now follows Baal/Mugabe/Hubert.

Nassau Bahamas — Once again Bahamians are getting a glimpse of Hubert Ingraham's 'double standards' and shroud policies. In 2007 his junior minister of finance Zhivargo Laing changed the tariff on a drink called Moni Vie for his family members. Laing had broken the laws of the country. The former head of customs agreed that Laing broke the law as he robbed the 'cookie jar' for his self-interest, but Hubert didn't fire him!
Bahamas Press can now report that this same Ministry of Finance and its minister on August 1st, 2009 [Saturday past], issued a statement to the media which announced the decision to remove 16 officers of the Customs Department, who are being interdicted pending the determination of misconduct charges being brought against them.
They were all given letters, which ask them to show cause as to why they should not be dismissed from the Public Service. The letters were issued from the Department of Public Service now headed by this same Zhivargo Laing. It calls on the officers to respond to specific charges of misconduct within 14 days.  How is it Laing didn't issue a letter to himself? And what will Christie PLP say about this?
The 16 officers are also being issued letters of interdiction, which means that they will be suspended from work with full pay during the determination of the charges.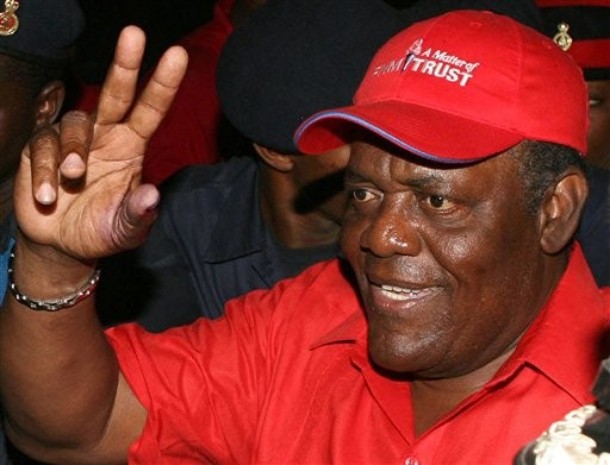 The Ministry also announced as part of its on-going restructuring exercise that 10 Customs officers are being transferred to other Government Departments, three are being retired in the public interest and one is being given early retirement. Hmmmmmmm!
We said it on here, when Ingraham isn't firing someone from the public service, he taking some Bahamian land and when it isn't doing that, he raising taxes on the poor. Boy Bahamians are suckers for punishment!
The Trust Agenda Strikes Again!