Deaths in the area are too frequent and too many and someone needs to seriously investigate these incidents…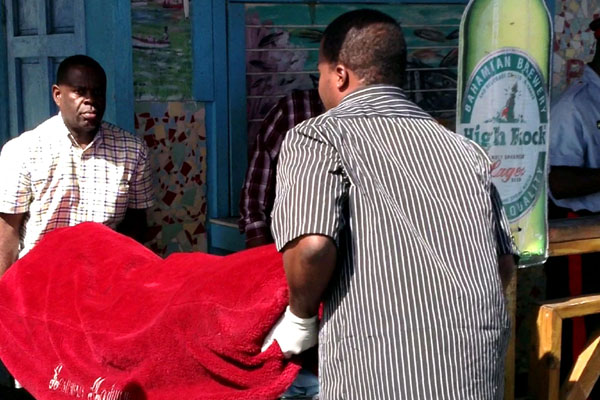 Nassau, Bahamas — Too many people are showing up dead every month in or around the Potter's Cay Dock and Harbour areas, yet no one has been able to crack the mystery. Today's latest victim is a woman.
Bahamas Press is reporting Beryl Duncombe, a straw vendor, is the latest victim to have been found dead between two boats floating at Potter's Cay around 10am this morning.
Bahamas Press has warned officials that this trend appears to be suspicious. Every month someone is found floating in this area. And, to this day, no conclusion has been discovered for this mystery.
BP believes something is happening here and serious investigations must be done to uncover these great mysteries.
Just on March 11th around 9:00 a.m. police were called to Potter's Cay Dock.
The man discovered floating then was believed to be in his late 20's or early 30's.
A fisherman had retrieved that victim's body from the water. He was pronounced dead at the time. Again over the weekend, another man was said to have drowned just up the road at Dick's Point near the harbour.
BP has been following these developments since 2009 and the list is shocking…