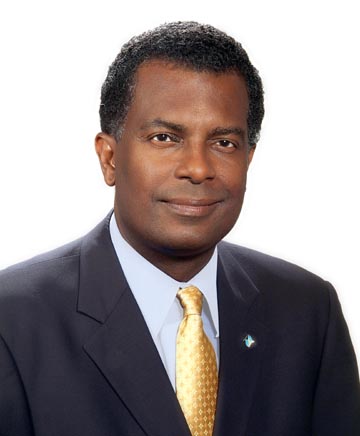 MP for Fox Hill
To Young Bahamians,
Young PLPs are always talking about the need for the PLP to be tech savvy and to use the new technology and some of us have tried. I started what is generally accepted as the first Bahamian political website more than ten years ago and I have since pioneered the use of political podcasting in The Bahamas. But the new technology is not an end in itself and it should not in my view be for purely social interaction. So here goes:
Can the use of the Internet translate into change for The Bahamas and the younger generation, especially in the PLP? You can help make those changes. One of the first changes is to get The Bahamas to upgrade its technology infrastructure and for the newspapers to upgrade the online versions of their newspapers.
When I was 16 years old, I left high school with two great missions: to further the ends of racial justice for oppressed Bahamians and to help create the new Bahamian nation state.
Now, my focus is to make The Bahamas as good as it can be; a true reflection inclusive of the new generations that have been educated since nationhood. The question to you as young people is; what is your mission? Where are you going to take The Bahamas and what role will the PLP play in it?
The old themes are now replaced by what I call social justice and economic empowerment.
The pursuit of social justice will make sure that there continues to be social mobility in our country. The success stories of those who can move from poor to well off within one generation must continue. We must eliminate poverty in our country.
Economic empowerment is to make sure that you own a part of The Bahamas: its land, its economic wealth. Only the PLP can deliver this.
But those are my views. What is your view? You say you want change. How do you bring it about? By joining a political party, in my view the PLP and by working for change. There is room for you in the PLP.
I encourage all of you who say you are PLP – before you leave for school and even if you are away – to formally join the PLP. Come join at my branch in Fox Hill. You can also join at the PLP's headquarters in Farrington Road. If you have a problem joining, get in touch with me. It is important to be a member. Membership has its privileges. The great privilege of membership is to bring about change, and it signals a commitment that you are serious about change, not just talking about change.
Next, contribute to the posted list of things you want to see happen in The Bahamas and how the PLP can bring it about. I will watch the various groups to see what is generated in that list.
I would like to set the goal for The Bahamas to be a developed country by the year 2020. This will mean clear markers:
An increase in national income or GDP per capita,
A more refined literacy,
A lower birth rate and a lower death rate;
A national health insurance programme;
Unemployment benefits;
Better access to capital through small business loans, micro loans,
Improved infrastructure by land, sea and by air,
An improved tourism product,
National food security through an investment in agriculture and fisheries,
The rebuilding of our capital city and
Increased environmental protection.
One major and immediate goal must be to make the price of land and housing affordable for young Bahamians.
At each step of the way, the decisions on these issues should be infused with the overall themes of social justice and economic empowerment.
So let us in 2009 commit ourselves to work together online and in other ways to bring about change in the PLP and in The Bahamas. You can reach me on my Facebook profile or by e-mail at foxhillplp@hotmail.com or 242 356 2039.
I wish you all the best in 2009 as we work together for change.
Fred