Unemployment in the country climbed to 10.1 percent under the FNM!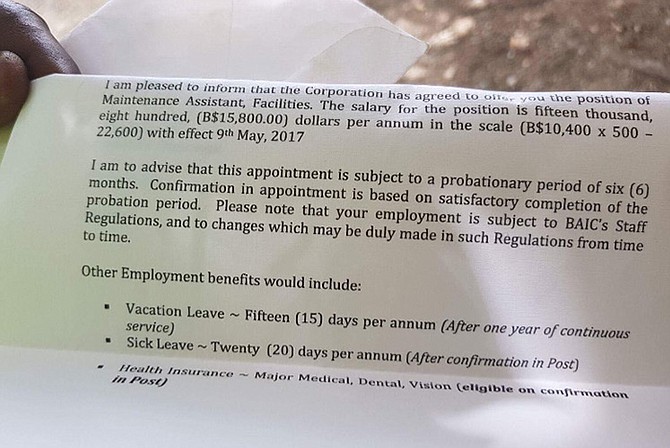 Nassau – Bahamas Press is learning that, come this Friday morning, the Cabinet of the Bahamas has agreed to fire a second round of workers at the Bahamas Agriculture Industrial Corporation [BAIC].
Now, this is no fake news like the man who sat at the table on Monday signing a FAKE DEAL for Grand Bahama. This is as real as it gets.
We are learning the executive has approved the dismissal of senior managers and line staff – this time double the number fired last month will hit the unemployment lines.
The Minnis Government – which now holds the record on firing Bahamians and causing some to drop down dead – is also now focusing their attention on the Broadcasting Corporation of the Bahamas where that entity will also, in the not so distant future, experience the same fate as the rest of the government agencies. Adrian Francis of the ZNS popular talkshow National Access was dragged off the air in the middle of his show this afternoon and told to carry his a##! What in da hell is dis?
And while scores of young, talented persons are headed home, PM Minnis is busy borrowing more money and awarding huge salary packages to retirees. In Parliament today the Government moved for the approval of an additional $100 million to help defray the costs of firing workers and supplying services.
Meanwhile, not a dollar has been added to the Social Services department to assist the poor. Even though it's the People's Time! We asked…Which People!
According to the most recent labor force survey, employment in government and government corporations decreased by 2,555 jobs or 6.3 percent – from 40,990 jobs to 38,435 jobs. The survey was conducted during October 30, 2017 through November 6, 2017. It was said that unemployment in the country stood at 10.1 percent.
We report yinner decide!