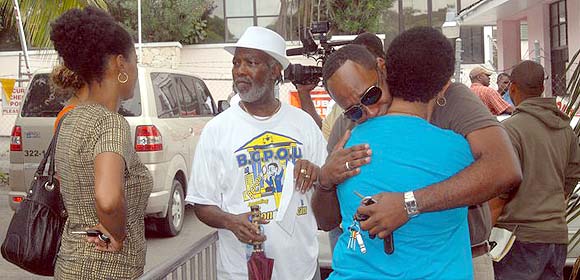 Nassau, Bahamas — The separation was painful, tearful to say the least as scores of Broadcasting Corporation employees were handed separation packages today.
Among the casualties were: Audrey Deveaux, radio announcer The B Man, and the entire janitorial staff at ZNS. News reporter Charlene Ferguson and sports man, Marcellus Hall, were also given walking papers.
It was a bloodbath in the sales department as almost everyone went home including senior managers Blossie Smith and Dorothy Campbell.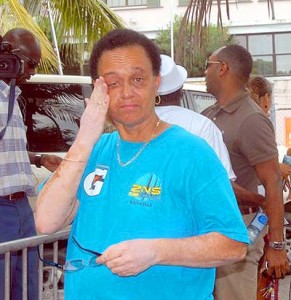 Then there were technical persons who shared the painful moment of being axed, which included Kenneth Sands, Charlene Johnson, Debbie Sears, and Bobby Deveaux.
The brother of Cabinet Minister Dr. Hubert Minnis and ZNS makeup artist, Rudolph Minnis, was the first to be escorted off the property.
In a tearful moment the staff lined the corridors leading to the death chamber of the boardroom, all to learn their fate.
Nothing drove emotions higher than when camerawoman, Laura Lowe, was seen outside the Corporation gates holding her letter in hand as she tearfully shouted to her former colleague, Jerome Sawyer.
"Jerome they fired me, they fired me," she shouted. Sawyer then rushed out of his car to greet Lowe in the tearful embrace. Lowe had served the Corporation for more than 29 years and earlier could be seen escorted off the property by armed police.
Union official stood powerless as they lost more than 80 workers today.
Corporation officials told BP, packages for Grand Bahama employees would be dispersed on Monday. Some 50% of the staff from that division of the BCB are expected to join the unemployment line.
We advise all workers dismissed to now head on over to National Insurance Board to collect their monthly unemployment benefits.