Bahamas Beach Soccer National Squad Faces Lazio Beach Soccer Club – July 22, 2016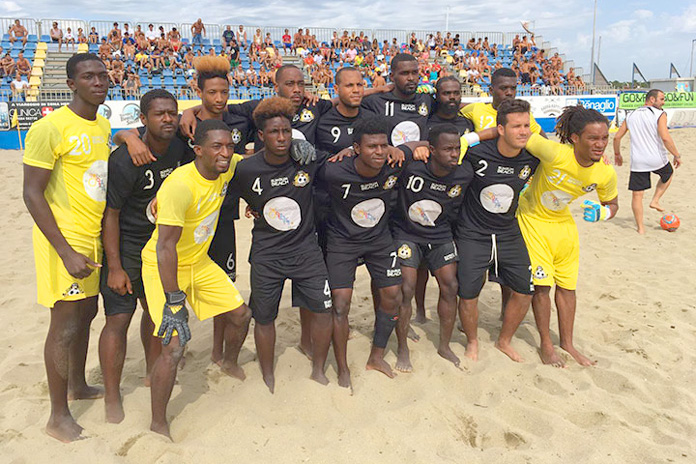 Viareggio, Italy -Team Bahamas anticipated a tough match against Italian club team Lazio Beach Soccer, but that didn't stop them from putting their best foot forward. The team played a disciplined match, incorporating new strategies introduced to the team by coach Angelo Schirinzi.
Ultimately though, the skill and experience of Lazio would guide them to victory and even four goal performance from Lesly St. Fleur wasn't enough to beat the European competition. Despite the loss against the high ranked team, Schirinzi was happy with the result, insisting that he saw "good things" from the team.
Bahamas captain Gavin Christie scored the team's fifth goal, to go along with St. Fleur's 4 goal performance.
The Bahamian side will face another tough match on Saturday afternoon, as they take on the European champion and home side, Viareggio Beach Soccer.