Bandits cooked rice and fried chicken in Church after break-in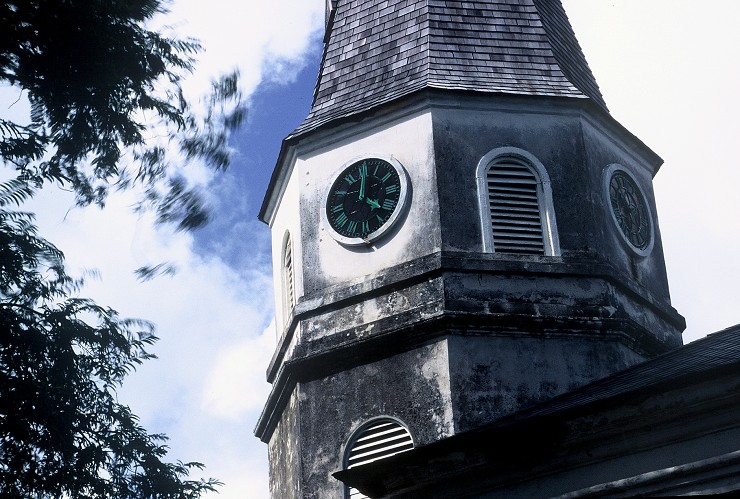 Oldest Church in the country becomes target for thieves…
Nassau, Bahamas — BP can report sometime late in the night on Wednesday thieves and rogues, perhaps from somewhere around the Pond area, broke into St. Matthew Anglican Church's newly built Parish Hall and did the unthinkable.
Sources investigating the crime scene tell us the new thief in today's Modern Bahamas has no fear of God nor mankind.
Wednesday's robbery was a classic. The bandit[s] cut their way through double locked iron bars and then through a thick heavy door which led to the kitchen in the parish hall.
We understand, after only seeing tables and chairs, the thieves were hungry after all their work cutting through the thick iron bars and they decided to light the stove, climbed into the freezer, took down a bag of Mahatma rice and cooked away.
And, therefore for a good while, as they accessed the center, the two-foot thieves decided to cook up a storm. Fried chicken, with white rice – they cooked away until their belly was full – WHAT IN THE HELL IS THIS?
But that's not all. The following night the bandits made their way into the Church Building and moved through the church like the children of satan from the Sacristy door, passing all the holy instruments looking for what they didn't put down.
Nassau GONE FUNKY PEOPLE!
When yinner see these people rude children could beat up the teacher, fight the priest, and lie on the Bishop! When you see an MP PISS SLAPPIN another MP, parents drop-kicking the principal, media siding with the Cubans, bank tellers working with the thieves and thieves breaking-in the holy church of GOD – then yinna know that Great Day is near!
All we at BP ga say is this: BE ALSO READY – cause yinner don't know the day!
And BP is praying that those bandits walk into the nearest police station and confess their sins.
BOY – NASSAU GONE FUNKY!
We report yinner decide!