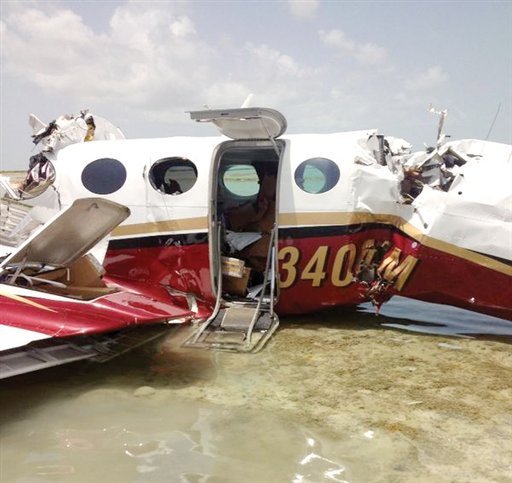 Nassau, Bahamas — The four men who died in a small plane crash in the Bahamas were from Florida, police said Wednesday.
The Royal Bahamas Police Force identified the pilot as Robert Dean Carlson, 47. The passengers were Robert Michael Kennedy, 65; Terry Wayne Haines, 57; and Matthew Sokolowski, 42.
Carlson and Haines lived in Ormond Beach, Florida. Kennedy was from Deland, and Sokolowsi was from Clearwater.
Assistant Police Commissioner Emrick Seymour said the cause of the crash remained under investigation.
The Cessna 340 crashed into shallow water Monday on approach to Freeport on the island of Grand Bahama, about 70 miles east of Florida. It had flown from Ormond Beach Municipal Airport near Daytona Beach.