Almanto Coakley AKA Shawn Smith AKA Ramon Coakley was featured on America's Most Wanted back in 2012 for murder!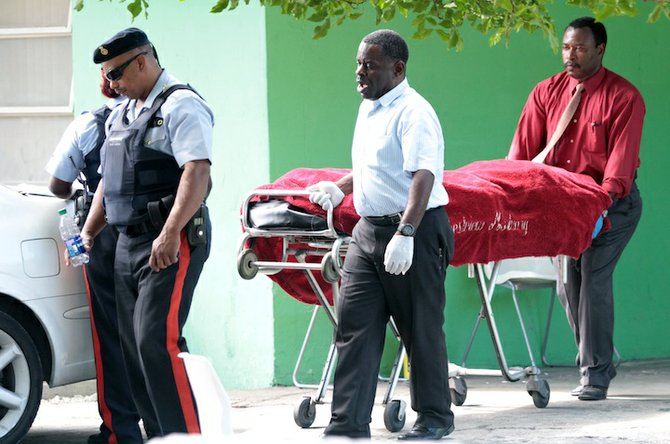 Man gunned down was wanted for the murder of his 17-year-old girlfriend back in 2002 – Talk about swift justice
Nassau, Bahamas — Breaking News coming into Bahamas Press late tonight confirms the identity of the country's 27th murder victim to be that of a Most Wanted Fugitive out of the United States.
Sources deep in the US have confirmed to BP the man on the run out of Florida for the death of 17-year-old Marissa Karp in South Florida back in 2002 – more than 10 years ago – is dead.
Our team in South Florida confirmed late tonight, thirty-eight-year-old Randolph Almanto Coakley, who also goes by the alias Shawn Smith, alias Ramon Coakley, was the man shot to death in Johnson Road, Fox Hill yesterday afternoon.
Coakley was sitting with two other men outside a residence at Bartlett Street, off Johnson Road, when a man in a blue hooded jacket approached from the bushes on the opposite side of the street.
Coakley attempted to escape his gunmen as he fled into a home in the area. He was showered with a hail of bullets shortly after 1pm.
Police said, "(The culprit) accosted the deceased and his friends, produced a handgun and began discharging the weapon in the direction of the deceased.
"The deceased got up from the chair where he was sitting and attempted to run into the residence to seek shelter when he was struck multiple times about his body."
Coakley was pronounced dead at the scene. Now get this.
Coakley and Karp, who was his girlfriend, lived together at the time of her death.
The 17-year old, who was shot to death, is believed to have been killed in the apartment before her body was dumped and discovered several days later.
According to the Sun Sentinel, Karp's body was discovered in a garbage bag under an Alligator Alley bridge in Collier County on August 19, 2002.
Ten years have passed and her murder has still not been solved.
Coakley's crime was aired on the popular show in the United States and Broward County Crimestoppers offered a $10,000 reward for any information that would lead to an arrest in Karp's unsolved murder.
Coakley had vanished back to the Bahamas and sat quietly in the company of family and friends without anyone saying a damn word about his return from the United States.
Police Commission Ellison Greenslade along with Minister of National Security Bernard Nottage have said repeatedly in announcements that "We [Bahamians/friends/family] know who and where the criminals are, yet we refuse to assist police!"
Why do we, in our duplicity, seek to protect hardened criminals is another story. However, all we at Bahamas Press can say in this update is this: CASE CLOSED!
We report yinner decide!