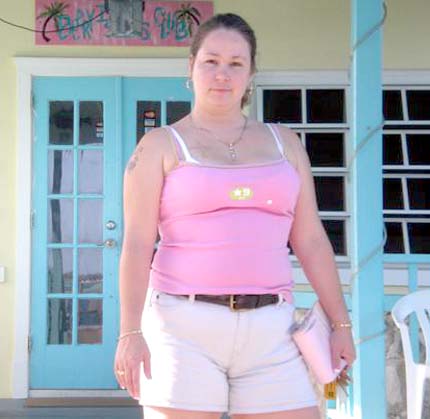 <<<A file photo of murdered victim, Anna Michelle Garrison, a West Palm Beach woman who was found dead  and wrapped in a plastic bag and bed sheet on Fox Hill Road. (In inset below is Anna Garrison and daughter Madison Pugh).
Kennett Square, Pennsylvania – The Federal Bureau of Investigation [FBI] on Saturday night shot down reports by Bahamas Press that young Madison Pugh, the 16 year-old suspect now sought by Bahamian police, was in custody. This is true. Madison was not arrested.
However, officers in Pennsylvania on Friday did confirm that, while they [Pa. police] have interacted with the girl, she has not been officially questioned. Now this is interesting.
By Saturday members operating the WUTLESS DUTTY 'Toilet Paper' [The Tribune] couldn't sleep. They are so glued to BP for news they went out and found one drunken police officer from under Potter's Cay Dock and asked him to confirm if what we reported on Friday was true. The officer told them he knew nothing about Madison's capture/sighting in Pennsylvania and denied what we reported be so. By Monday morning they were shooting down our claims. But on Sunday at a press conference, Raymond Gibson, ACP for Crime and Intelligence told reporters, local officers will be preparing for travel to the Pennsylvania area to question young Madison on the murder of her mother, 33 year-old Anna Garrison. Now if police in the US didn't know where she was, who will Gibson and officers be going to question? And why they would tell reporters they're traveling if BP did not break another story?
Madison's 22 year-old boyfriend, Zyndall McKinney, is in custody for her mother's murder, and when he was formally charged police told us that a second suspect is being sought by them in connection to this incident. Police said then, they believed that suspect had fled the Bahamas to the United States. They also requested the assistance of the FBI and the American Embassy in Nassau.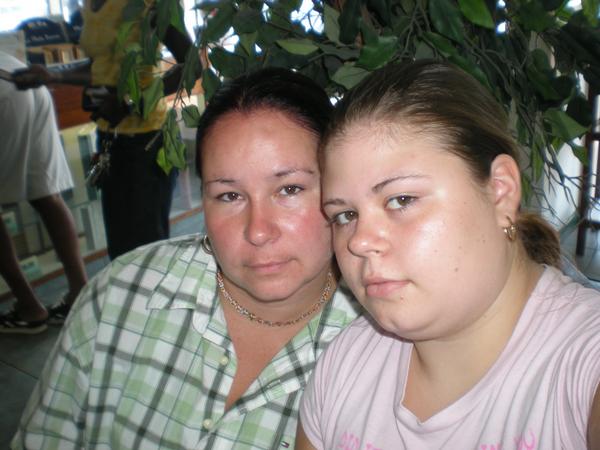 Now get this; since local police dropped readers off at that point they said not another word to the press. The WUTLESS MEDIA in The Bahamas reported not a crack. But BP has since told you that that suspect wanted by police was indeed young Madison. We informed you that she was the girlfriend of Mckinney, and NOT THE 'TOILET PAPER' [TRIBUNE]!
We told you that it is believed she is in the Pennsylvania area, NOT the 'TOILET PAPER'. We were the first to question whether the Caucasian women found on the lonely road in Fox Hill was indeed that of a visitor, NOT THE 'TOILET PAPER'. We were the first to publish Anna Garrison's photos in the press, NOT The 'Toilet Paper' or any other because police never ID our photo of Anna and Madison. We published photos of Madison and Zyndall together, NOT the 'Toilet Paper'. We told you that Garrison disappeared in Nassau sometime in the 3rd week in December 2008, NOT the 'TOILET PAPER'. And we, BP, told you on Friday that our sources in Pennsylvania told us that Madison was living with her father in the Kennett Square area and has been seen by police. Today we have confirmation of that.
And so whilst she was not arrested and formally charged, Bahamian police and their 'RAG SHEET' agent the 'DUTTY TOILET PAPER' should for once call us by our name and say Bahamas Press is once again far ahead of the competition in this story.
McKinney was not required to enter a plea to the charge when he made his initial appearance before Chief Magistrate Roger Gomez in early July.
A preliminary inquiry is expected to determine whether there is enough evidence for him to stand trial in the Supreme Court. No word has come as to whether Madison will be returned to the capital if evidence in the case links her to the investigation.