Car on its back at Sandy Port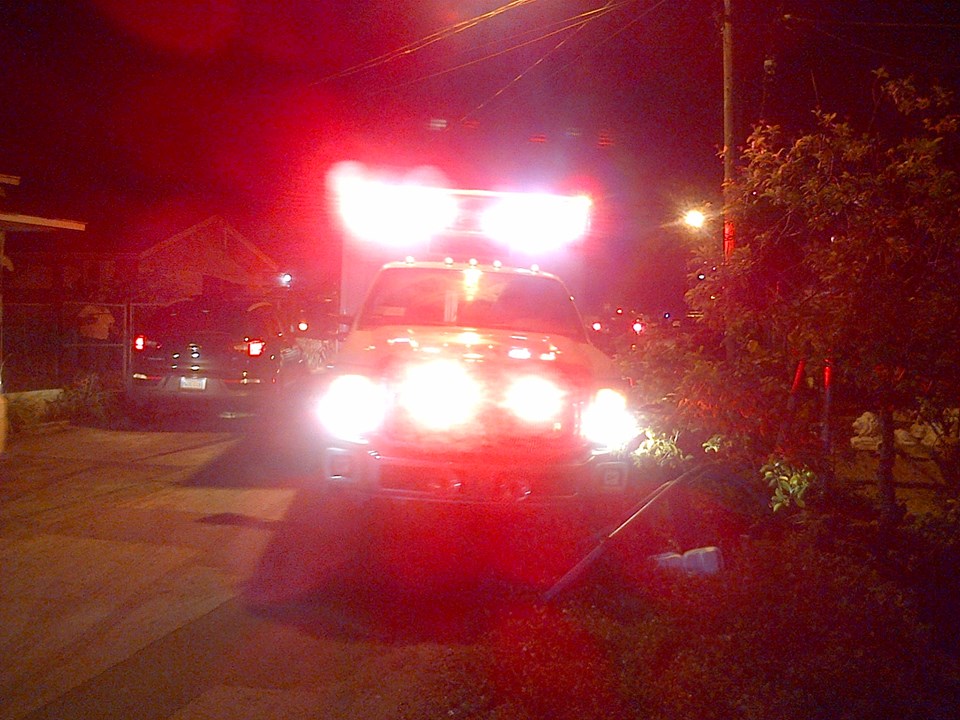 Nassau, Bahamas – Bahamas Press is warning motorists to be careful on the already busy streets of the capital following a rollover near Sandy Port. The accident occurred just before 8pm this evening.
We can report a jeep in the area flipped over on its head with full wheels in the air following a freak accident near the bend of the Sandy Port Bridge.
The conditions of the passenger[s] were unknown up to press time, however we know it was bad. Traffic snaked to a halt near the incident while EMS services raced to the scene.
We hope the passengers are fine, but from the looks of things and knowing that bend, many people are not often lucky when an accident occurs there.
BP advises motorists on the streets of the capital to drive with due care and attention. Drive to arrive alive! The life you save may be your very own.
And stop the damn speeding! Nassau is only 21 X 7.
We report yinner decide!