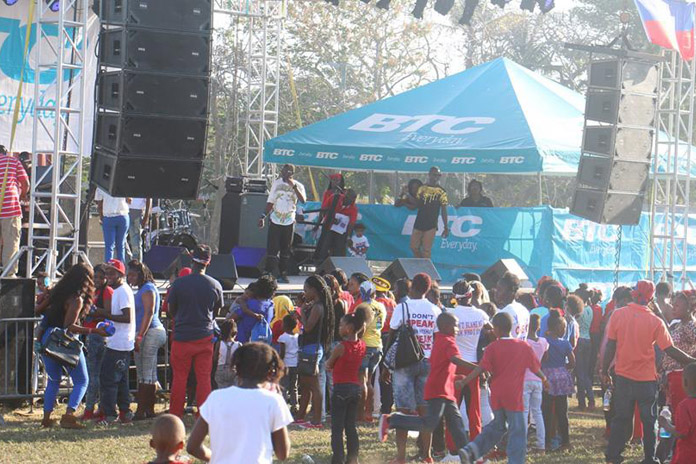 Nassau, Bahamas – BTC was again the proud sponsor of the 2016 Haitian Flag Day Festival that took place this past Saturday at the Botanical Gardens!
Hundreds attended to celebrate Haitian Flag Day, and to see Gazzman Couleur live in concert!
May 18th is the official Haitian Flag Day. It marks 213 years since Haiti created a flag that represents Liberty, Fraternity and Unity for that southern Caribbean country .
Many organizations and teams have benefited from BTC's sponsorships.
The leading telephone company has supported promoters and other individuals who seek to stage events and concerts and who provide visualization and marketing opportunities for BTC to gain added exposure for its products and services.
By partnering with many organizations, BTC has established a national brand it advocates.