BTC is the Official Telecommunications Partner for FIFA Beach Soccer World Cup Games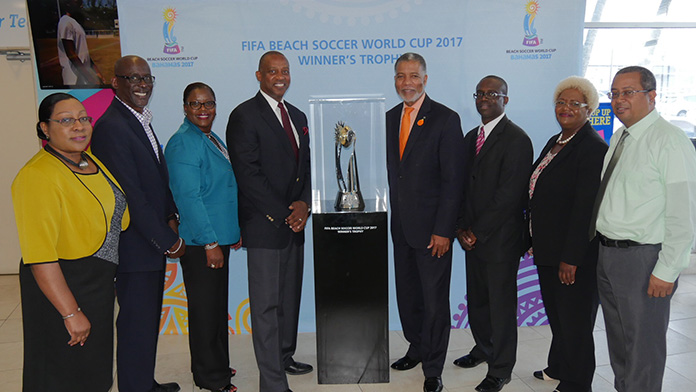 Nassau, The Bahamas. May 4, 2017. The FIFA Beach Soccer World Cup Games kicked off last week, and BTC is excited to be the Official Communications Partner for the events.
Lead Engineer, Sydney Bootle said, "BTC had in-depth discussions with the local organizing committee about what they needed to make the games a success. The technical network was installed to global standards understanding the demands for international media and for the general public to stay connected while enjoying the games. We wanted the experience to be as seamless as possible. I'm happy to say that we've completed the network installation ahead of time, delivering world class broadband and mobile services."
This is not the first time BTC has partnered with an international entity to provide solutions for sporting events. In fact, just two weeks ago, BTC was title partner for the IAAF/BTC World Relays for the third consecutive time.
BTC CEO Leon Williams said, "We are proud to partner with FIFA as it hosts the Beach Soccer World Cup on our shores. This is a first, not just for the country, but for BTC as well. We can now proudly say that we have installed a network for the world's premier soccer championships. We continue to find new and innovative ways to broaden our horizons and expand our reach."
The FIFA Beach Soccer World Cup is currently taking place at the National Beach Soccer Arena at Malcolm Park. BTC has provided its customers with special seating at the events through its new #myBTCpassport loyalty program on social media.
Photo Credit: Rossano Deal | BTC Public Relations