Cabinet changes could come in the New Year if Bethel goes on the bench!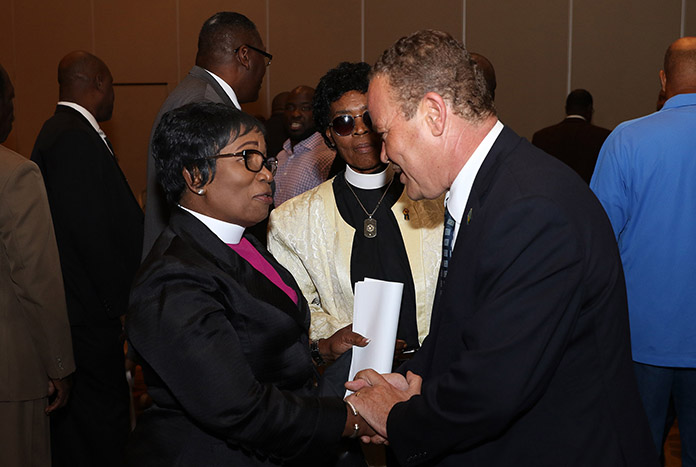 Nassau – Sweeping changes could come within the Cabinet by early January if a proposal to appoint Carl Wilshire Bethel at the country's new Chief Justice comes through.
Bahamas Press sources deep within the Cabinet tell us discussions are underway to appoint a new Chief Justice as Sir Hartman Longley was appointed as President of the Appellate Court on Friday.
Now everyone in the room is not sold on the idea, as to move AG Bethel will require a new Leader of Government Business in the Senate and changes within the Cabinet.
Now we are being told that Dr. Minnis sees Bethel as a trusted advisor who led him through the pitfalls while in opposition. Bethel, as many know, was once thrown out of the Ingraham Cabinet after being axed as the Minister for Education. He was appointed Chairman of the FNM, which led the FNM into defeat back in 2012.
Bethel, however, has been a very skilled and experienced member of the bar who is a second time Attorney General of the Bahamas. And, while we at BP do not question his abilities, we do have reservations about the idea of appointing someone immediately from the executive branch into the Judicial Branch of government, which could bring serious questions as to its independence.
This same argument began when Sir Michael Barnett was appointed out of the Cabinet and onto the bench as the Chief Justice under the Ingraham Government. But Ingraham was always brutish when it came to following traditions.
However, If Dr. Minnis follows through with the idea of appointing Bethel to the bench, some inside the room should know they, too, could be getting their walking papers from the Cabinet.
BP has a report also coming up this holiday weekend that will announce major changes in the service and, boy, PM Minnis is moving two women who in love with a senior man in government. Boy, this ga be something on BP this holiday weekend.
On Friday Prime Minister Minnis witnessed the appointment of Justice Stephen Isaacs to the post as Acting Chief Justice.
Merry Christmas ALL!
We report yinner decide!