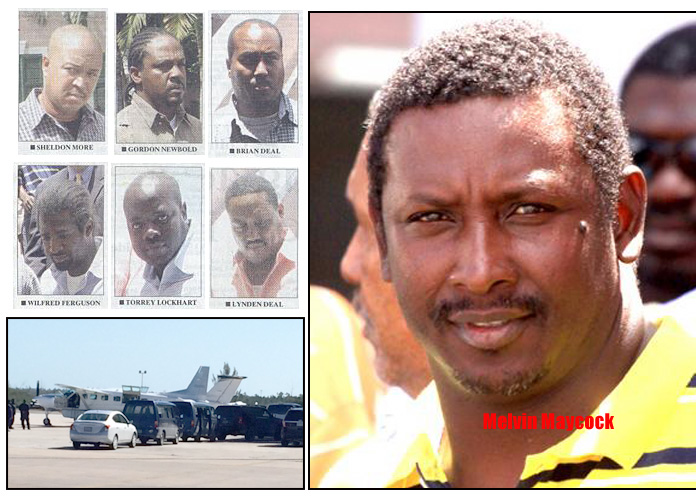 Nassau, Bahamas – Bahamas Press has now identified the eight Bahamian nationals that were yesterday [14th December 2015], extradited to the United States pursuant to the Extradition Act. The extradited men are:
1 Sheldon Moore
2 Gordon Newbold
3 Melvin Maycock, Sr.
4 Bryan Deal
5 Lyndon Deal
6 Carl Culmer
7 Torrey Lockhart
8 Wilfred Ferguson
Following the extraditions U.S. Chargé d'Affaires Lisa Johnson issued this statement:
"We welcome The Bahamas' decision to extradite eight individuals to face drug trafficking charges in the United States. The Bahamian government and Bahamian courts have sent a strong message that those accused of crimes that jeopardize the safety of Bahamian citizens will not be allowed to hide from justice. This extradition strikes a blow against organized crime and narcotics trafficking in The Bahamas.
"We commend this decision, which is evidence of the close and productive security partnership the United States shares with The Bahamas. We will continue to work in cooperation with The Bahamas to respond to the threats posed by transnational criminal organizations."
We report yinner decide!
img src="https://www.bahamaspress.com/wp-content/uploads/2015/11/CASHNGO.jpg" alt="CASHNGO" width="600″ height="450″ class="aligncenter size-full wp-image-94389″ />