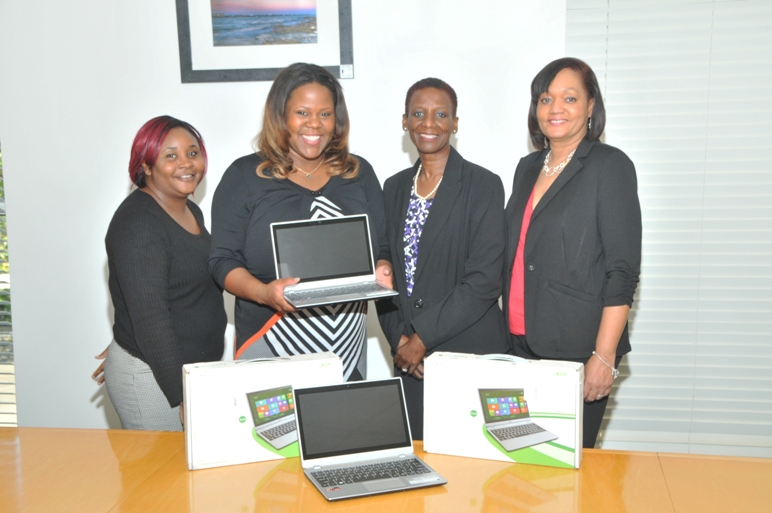 Nassau, Bahamas – October 21, 2014: BFSB once again is coordinating the Essay and Speech Competition hosted as part of the annual National Career Awareness Month (NCAM). The 2014 competitions are being cosponsored by BFSB, Bahamas Business Solutions Ltd. (BBSL), Rotary Club of Nassau Sunrise, and KPMG.
Participating students from Secondary Schools around The Bahamas (Grades 10-12) will write/present on the topic of Financial Services Industry Skills Needs. BFSB says this is in line with the theme for this year's NCAM Theme: "P.R.E.P.A.R.E. Passion, Respect, Exploration, Persistence, Attitude, Responsibility, Ethics." Zoe Powell, Senior Education Officer, says the Ministry of Education, Science & Technology along with its NCAM Steering Committee partners from the major industries and civic social arenas are cognizant of the evolving employment needs and the mandate to prepare the future workforce in order to remain globally competitive. She continues, "In the present global economic state of affairs, The Bahamas is faced with unprecedented unemployment issues that require exceptional strategies. This year's NCAM is centred on careers that are readily available in The Bahamas and the available resources that will support our students through the career search process. Much attention will be given to the advancement of the soft skills."
The financial services sector and, indeed, business generally recognise the value of "People Power" in terms of sustainable growth. The essays and speeches will present views from the students on the skills and qualifications needed in the financial services industry in this 21st century. How can Bahamians be equipped with the necessary skills and qualifications – academic and otherwise – to meet the evolving human resources needs of this sector? And, what approach should be taken by companies within this second largest sector of the Bahamian economy to ensure human capital development?
The competition ends on November 25th with the speech competition – along with the presentations ceremony for winners in both the essay and speech contests – scheduled to be held at the Melia Nassau Beach Resort.