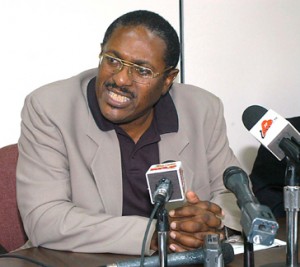 Press Statement
By The Progressive Liberal Party
October 11th 2011
FNM Government Continues its Covert and Irresponsible Moves to Privatize WSC to Create a Water Monopoly in New Providence
It was recently brought to the attention of the Progressive Liberal Party that elements at the very top of the Government are moving quickly to approve the sale of New Providence Development Corporation's newly approved Southwest New Providence water franchise contract to Consolidated Water.
Amidst its pathetic track record of gross mismanagement & neglect, that has resulted in the return of water rationing to New Providence (August 2), water fouling in Grand Cay and issues in other Family Islands, the FNM government has seemingly found the time to concoct a sinister plan to give Consolidated Water a monopoly over water generation and sales in New Providence.
Job losses are rampant and escalating under the FNM, with the Bahamian taxpayers fighting to carry the heavy financial burden of huge subsidies to the Water & Sewerage Corporation. Yet this government has decided to clandestinely cede control of the corporation with the greatest potential for financial solvency and positive national social impact to yet another foreign led entity.
Very reliable sources disclosed that the Water and Sewerage Corporation (WSC) is in the process of signing a long term agreement with Consolidated Water Company (CWCO) to provide water to all of western New Providence, including New Providence Development Company (NPDCo) Franchise Area which includes Lyford Cay, Old Fort Development and other settlements scattered around that end of the island.
New Providence Development Company will purchase water from CWCO on a bulk sale basis and resell to its franchise area at a highly inflated price, 2 to 4 times its purchase price with no value added.
This agreement will reportedly provide water in a bulk sale agreement to WSC (approximately 1.8 million gallons per day) and effectively give CWCO a monopoly over water delivery in New Providence, as they will be the sole provider of potable water to WSC on New Providence.
The PLP contends that WSC was always in the driver's seat in terms of supply bulk water directly to NPDCo, as evidenced by the focus of negotiations between NPDCo and WSC prior to the 2007 general elections. To give a certain source of income to a supplier that constantly threatens to cut supplies to WSC and the country is indefensible and irresponsible.
The PLP views this move as a brazen attempt by the FNM Government, under the leadership of Minister Deveaux and Jr. Minister Neymour, to complete its improper giveaway of $332 million worth of WSC contracts, as uncovered by the PLP in March of this year. The end result is to undoubtedly create a monopoly for a company that is not even regarded as a top tier company, or equipped to win a properly conducted international bid process.
At that time of the exposé, it was reported that the opportunity cost/ loss profits from the giveaway to NPDCo equated to $1,055,600 – $2,693,600 annually or $21,112,000 – $53,872.000 over twenty years.
The stench of corruption was repulsive then and it has gotten progressively worse. This reported deal between NPDCo and Consolidated Water, would amount to an improper contract giveaway of $332 million to CWCO – without the benefit of a proper bid process.
The PLP wishes to emphasis that it views water as a national security issue and calls on the Government to invoke its infamous 'stop, review and cancel' process, to put an immediate halt to what is being widely circulated as a 'close to being done' deal.
What is most puzzling at this time is the continued 'deafening silence' from the Cabinet of The Bahamas.  Are they all complicit in this (highly questionable) deal or colossal blundering that is publicly unfolding before us, or just oblivious to the damages being wrought by the two Ministers responsible for the corporation?
The PLP also ask if any Cabinet Minister, Executives of the Water & Sewerage Corp are shareholders of CWCO?