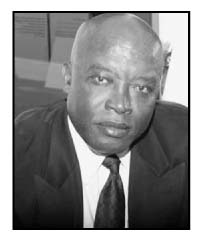 Dear Editor,
Sidney Collie's official denial in print that he will not seek reelection confirms my suspicion that there is internal warfare within the FNM and Hubert "THE DICTATOR" Ingraham no longer instills fear in some of his ministerial colleagues, who now realize that he is just another minister like them and can't run the FNM like a dictator without their acquiescence.
Constitutionally, the Prime Minister is the person who commands the respect of the majority of the elected members of the House of Assembly, and it could very well be that Ingraham no longer has that level of respect among his own colleagues, not to mention members of the PLP.
If the House were to pass a resolution calling for a "vote of No Confidence" in Ingraham, he will be removed as Prime Minister. It's as simple as that. If reports that Dr. Hubert Minnis and Ingraham no longer see "eye to eye" are correct, then he could very well be in serious trouble internally.
Dr. Minnis unquestionably is his most effective and capable Minister and it is quite possible that Dr. Minnis has won the respect of the majority of the elected members of the FNM.
He also has a brother, Cyril "Boxer" Minnis, who is an original FNM and was a die-hard follower of Cecil Wallace Whitfield. Boxer has a reputation in Grand Bahama as being one of the most effective campaigners on behalf of the FNM, yet his wife was among those dismissed from ZNS when Hubert "THE DICTATOR" Ingraham and Zhivargo "AMAZED" Laing made the woefully stupid decision to end national broadcast of ZNS news from Grand Bahama.
What's even more mind-boggling is that Boxer resides in the Laing's Marco City constituency and was one of Laing's top generals.
What also cannot be overlooked are reports that Ingraham plans to deny Kendal Wright a nomination in the next election. Wright is the son of L. Garth Wright, whose tremendous contributions to labour and politics in this country have been largely forgotten by newcomers like Hubert "THE DICTATOR" Ingraham.
The Kendal Wright that I know inherited the political astuteness of his father, and he certainly will not allow Hubert 'THE DICTATOR" Ingraham to run roughshod over him without putting up a fight. It stands to reason then that if it is true that Ingraham would like to dump several current FNM members of the House who do not agreed with everything he says and does and replace them with a new crop of "yes-yes" men that he can control, then we can understand why Collie is now making it clear that he intends to seek reelection.
When you consider the reason why Collie was fired as a cabinet minister and Laing, who was implicated in the Mona Vie scandal, was not, then you can understand why Collie has mustered the courage to publicly let Ingraham know that he is tired of being pushed around.
I suspect that there may be a number of FNM members of the House who have reached the same conclusion and are fully aware of the fact that collectively they have the power to remove Hubert "THE DICTATOR" Ingraham as Prime Minister via a vote of no confidence.
Indeed, if such a resolution is presented to the House, how do you think members of the PLP will vote?
Yours sincerely,
Oswald T. Brown
Freeport, Grand Bahama
February 23, 2011