Letter writer responds to Jerry Roker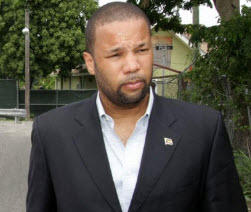 Dear Mr. Editor,
Thanks as usual. Sir, I note prolific letter writer Jerry Roker has disposed of his joker of clubs and has given it to Member of Parliament Andre Rollins!
I, as a member of the Valley Boys Junkanoo tradition, take offense, and would opine that the most precious card in the desk has been squandered, which amounts to giving your pearls to a swine!
Mr. Editor, I am thinking of another game where the jokers are used; the game is called Parliament and the jokers are referred to as JACKASS! That game I would submit that the card should be given to Kendall Major the Speaker of the House!
For you see, Mr. Editor, the J of Spade trumps all cards and should be saved and given to the biggest JACK…
Mr. Editor, the carnival is here and staged in the constituency of Fort Charlotte. Not one word is heard from the Member of Parliament on this most auspicious occasion. I would have expected some word of welcome or some visibility at his constituency office, rather than getting the same song and dance when contacting his constituency office. HE IS NEVER THERE!!!!!
Mr. Editor, it may not have occurred to you as yet but both players mentioned are dentists, who continue to hurt patients [VOTERS] by pulling teeth, which will result in the lost of the patient [VOTER].
GET RID OF THESE JOKERS, JACKASSES!
Yours Truly,
Randy McDonald!