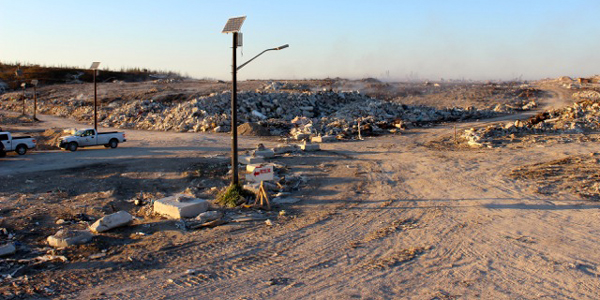 NASSAU, The Bahamas  – Renew Bahamas covered the final area of the landfill with fill today, which was producing large amounts of smoke from the massive fire that occurred at the site three weeks ago.
The company will continue to cover some remaining minor pockets of smoke, but is satisfied that the entire 17 acres has now largely been capped with a first layer of fill material.The company will further continue to monitor the entire area over the coming days and weeks to ensure that any reappearance of pockets of smoke are rapidly dealt with.
Renew Bahamas also wishes to advise the public that plumes of dark smoke seen coming from the area today, is not emanating from this site.