Callender, QC, passed away Sunday after a long and courageous battle with cancer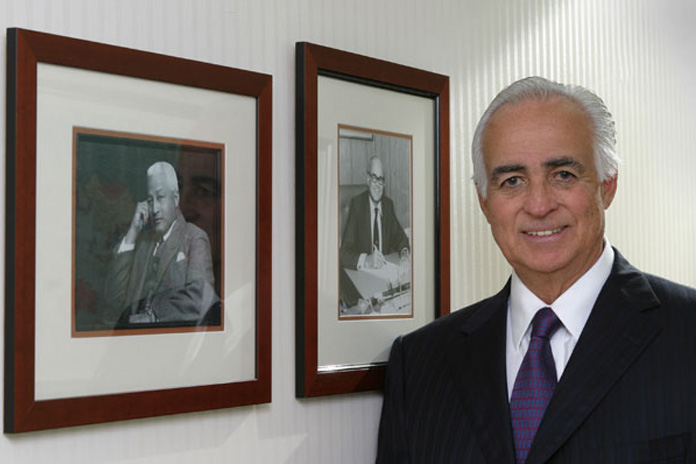 Nassau, Bahamas – Hours after news broke that Colin Callender, QC, passed away Sunday after a long and courageous battle with cancer, partners of the firm gathered to pay tribute and pledge 'Everything Colin stood for will inspire and drive us.'
"Colin Callender occupied a singular position in the legal community and the broader world of The Bahamas," said Lester J. Mortimer, QC, one of seven partners in the country's only firm that until Callender's death had three practicing attorneys awarded Queen's Counsel honours.
"Colin headed the firm but was always as eager and willing to listen as he was to direct. That created a legal corporate culture that will enable us to carry on with the extraordinarily high standards he stood for and retain the trust and loyalty of so many clients, colleagues and friends. It was trust earned through hard work, diligence and dedication by Colin and by the team he led for decades. Each of us today has vowed to allow his life to inspire us and everything he did to drive us."
Callenders is the country's oldest law firm. Established in 1903 by Colin Callender's great-grandfather, it has been headed by a family member ever since. As Managing Partner of both its Nassau and Lyford Cay offices, Colin Callender continued to practice law on a daily basis, earning a reputation as one of the toughest fighters and most thorough litigators in Bahamian history. In 2011, he was one of five lawyers outside the U.S. ever to be appointed to a directorship of the International Academy of Trial Lawyers, an honour he called "one of the greatest of my life."
"There will never be another Colin Callender but the most important thing we can do to live up to all he stood for in both his professional and his family life is to ensure that the firm that carries his name continues to operate seamlessly, conducting all of our legal and business affairs with the strength, substance and style with which Callenders has always been associated," said Fred Smith, QC. "We will continue to be as tough as ever in court, as thorough as ever in corporate work and real estate transactions and as compassionate as Colin was, imbuing the office with a family atmosphere."
Smith, who has been Managing Partner of the Grand Bahama office, was asked by Callender to succeed him as Managing Partner. That appointment was effective immediately upon Callender's passing.
"On behalf of everyone at Callenders, I would like to extend our deepest condolences to Colin's family, his wife, Sherrill and children Christy, Jason and Leslie, and the grandchildren. Family was everything to him and he was a wonderful husband and father and a very proud grandfather."