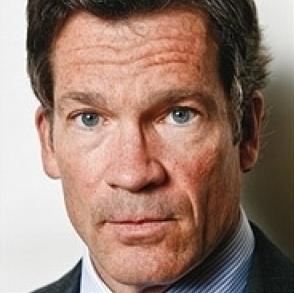 Nassau, Bahamas — The country was abuzz today over a loaded Affidavit sworn by a veteran officer of London's Scotland Yard Police which details a worrisome conspiracy hatched by international hedge fund czar Louis Bacon to destroy the reputation of famed Canadian Fashion designer Peter Nygard. Both Nygard and Bacon are neighbors in the posh luxury gated community of Lyford Cay.
In Supreme Court Action 00393/2011 Nygard has come to the Supreme Court seeking certain declarations against Bacon and one Jerry Forrester, a former self proclaimed rogue FBI Officer employed by the Lyford Cay Property Owners Association which is also listed as the fourth defendant and the Canadian Broadcasting Corporation, the fifth defendant and notorious former local policeman Bradley Pratt, also engaged by Forrester according to the Affidavit.
Mr. Alick Morrison of 7 Castleham Court Middlesex London the former Scotland Yard Inspector in his lengthy Affidavit describes and alleges a pattern of conduct of which Bacon led the ground work for a SCUD attack on Nygard.
Nygard and Bacon are assumed to have gotten into a nasty tiff in a property easement argument and then it blossomed into a no holds barred contest.
Morrison alleges that Bacon got the Lyford Cay Property Owners Association to work with him to discredit Nygard in a way which would lead to his expulsion from the community. The Association then is alleged to have hired Forrester to do the dirty work. Forrester then hired Pratt whom he describes in the Affidavit as a cold calculating man who killed or maimed prisoners on his keep.  Forrester talks extensively on secret video tape recordings about Pratt killed a prison that Forrester literally kidnapped and brought back to Nassau.
Forrester also brags about his running interference to get the Canadian television station to air a news documentary which alleged Nygard in indecent immigration proclivities in the Bahamas.
Nygard is asking the Court for certain specific declarations and is also alleging that he fears for his personal safety given the reputation of Forrester and Pratt.
CLICK TO READ: Summons for Injunction (Filed 25 Mar 11)
CLICK TO READ DOCUMENTS LAID BEFORE THE COURTS -_2011_03_25