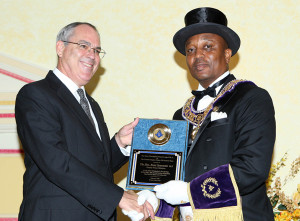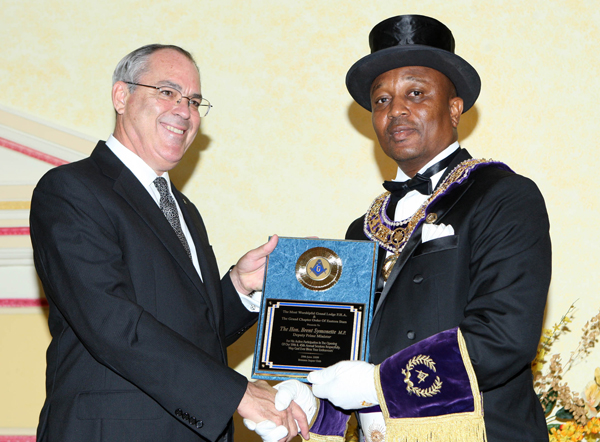 Nassau, Bahamas — Prince Hall Lodge, located on Blue Hill Road continues to implode with the Grand Master, Carl Culmer, VP, BTC, wielding his proverbial ax and cutting down brothers at the knees at every opportunity if they dare to disagree with his dictatorial style.
Bahamas Press out of curiosity, decided to investigate the GM who is a boss at BTC. Coming to find out, this Culmer dictator not only tries to bully the brothers in his fraternity, but it is a fact that he refuses to take the word NO from ladies he might fancy on the job.
Bully Boy Culmer, who is a big time FNM, held down two girls at BTC and tried to have his way with them only to be restrained by co-workers who caught him "with his pants down" literally.
The ungrateful GM was to be fired on both occasions but was saved by Roscoe Davies, then a boss at BTC and also the father of Anglican priest, Stephen Davies, who the GM recently suspended from Lodge because Father Davies refused to agree with his ax and bury mentality.
Now we know the GM to be a bedroom bully but the men in his fraternal Cabinet are beasts. District Deputy, James Hutchison, a policeman, is sweet-hearting a sister in the female Order who happens to be the Director in a government Ministry. The "couple" move around boldly in the Order, holding hands, kissing and driving together, as they have the protection of Grand Master Culmer. Sweet-hearting within the ranks is frowned upon at the Lodge, but the beastly GM turns a blind eye to his loyalists. The third man in charge, Junior Warden and Banker Kendrick Brathwaite, held his wife at gun point for her to sign a divorce decree and was subsequently arrested and freed due to fraternal law enforcement ties.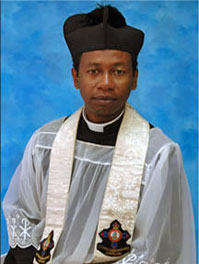 Brathwaite is the "master" of the Grand Master as GM Culmer is not too smart. He takes his directives from Brathwaite who has it in for the most of the brothers being punished as they view him as a suck up and have blocked him from moving forward in his lodge. Brathwaite is filled with revenge.
BP was reliably informed that the conduct of the Grand Master and the other men in charge of this Lodge is the reason why the brothers revolted and attempted to remove them from office last week. So far the GM has expelled two men of good character – Everette Mackey a well known computer analyst and Eugene Nairn, an insurance executive, well loved throughout this country.
The Order was to hold a democratic election in which both men were to run as candidates for upper office. Dictator Culmer got wind of this and punished both men.
Lorne Basden, owner of Basden's Elevators, was put on probation for receiving an email calling the Grand Master and his boys "punks". The GM and his Junior Warden Banker Brathwaite use every moment of their time to plot against these men. Basden is one of the main targets for GM and his ax man Brathwaite. Basden, who spends all his time at Lodge, is loved by all in the fratenity, but constantly harrassed by the merry men for everything he does due to the fact that he is a big time PLP.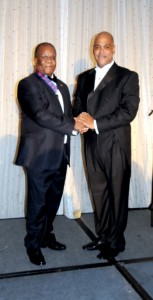 The GM and his merry men, are also suspected gays as they have tight ties with a well known gay con artist business man Rudy King who is also a Lodge man from another constitution, and knows all the secrets of Prince Hall and can inform his gay buddies of expulsions and suspensions before they occur.
Gay Rudy recently honored the GM and his merry men in a disgraceful ceremony that had as its guest, a tyrant/dictator from a foreign land.
Grand Master Culmer is no doubt plotting another move against those he hates. In the mean time he doesnt know he is destroying the Prince Hall Order. What was once a decent Secret Society is now quite public with members hanging their heads in shame and threatening to leave the fraternity for good.
BP stands by to see what's next for Prince Hall. So much for a secret ORDER!