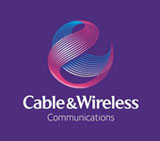 Cable & Wireless Communications (CWC) is pleased that the Bahamas Parliament has approved the privatisation of the Bahamas Telecommunications Company (BTC) and its purchase of 51% of the business.
Geoff Houston, who is leading Cable & Wireless Communications' transition team, commented:
"We are looking forward to working with our partners in Government, and all the groups involved with BTC, in a way which benefits all the people of The Bahamas."
The transaction was approved by the Utilities Regulation and Control Authority on March 11 and is awaiting approval by The Central Bank of The Bahamas. If approved, the transaction is expected to complete on April 4.