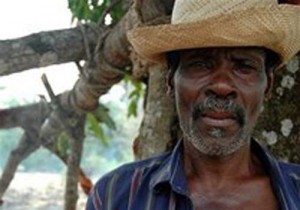 Nassau, Bahamas — Here's another article, which will not make the tabloids, namely the 'DUTTY' TOILET PAPER on Shirley Street! And because such stories don't, it is no wonder why thousands of readers enjoy BP; making us the #1 resource for news in the country. BP this weekend is now the 19th most popular read in the country online. More popular than the Guardian, Tribune or any other online page, according to Alexa.com, an online rating agency. But here's our story.
There is another woman beater in the Parliament and this time we can confirm this one sits behind a Minister in the Cabinet.
This past week during the debate on the 51% sale of BTC  to Cable & Wireless a Jr Minister, give his worst speech in the House of Assembly ever, and in the process talked about the cost of laying pipes to a settlement in Acklins. He pointed to a house builder on Exuma, who according to him, was given a contract to repair a dock.
The Jr. Minister's contribution was so…'HORRIFIBLY' [Hubert's word] presented, FNMs sitting in the Parliament cringed and held their heads in shame.
The Jr. Minister went on to mention how his great desire is to watch his favorite show on his cell phone, as he rumbled, mumbled and tumbled on talking fool; only to be told to sit down with some six minutes remaining on his allotted time.
Everyone sat shocked, dumbfounded is a better word, at the poor contents delivered in his address. Some in the back bench even questioned if he was under some influence. Even the 'Village Idiot' sat surprise.

Bahamas Press decided to investigate the reasons for this abnormal presentation and look closer into the behavior of the Jr Minister. BP was able to obtained information from a very creditable source who disclosed that the Jr Minister was recovering from a very NASTY encounter a few days earlier with a mango skin lady friend [GOLDIE LOCKS]. The young woman we are told was allegedly,  left in a very terrible black and blue state; beaten like a boxer in 12th round of a fight with Mike Tyson. Some witnessing the event noted they could hear the women screaming far into the distance, "YOU GA KILL ME? COME? Bring your [EXPLETIVES]," as the Jr. Minister laid blow after blow upon the woman.
Not 'cause Papa has been delivering a vicious CUT_YOU_KNOW_WHAT on the Bahamian people means you go home and do the same. Please don't try this at home!
BP has not been able to confirm if that matter was reported to the Police, but our source is indeed one of the witnesses, who is also a close relative of the Jr Minister.
Another woman beater laying low in the FNM Government. Meanwhile, the court files on another FNM woman beater have been sealed from the public.
STOP DOMESTIC VIOLENCE NOW!