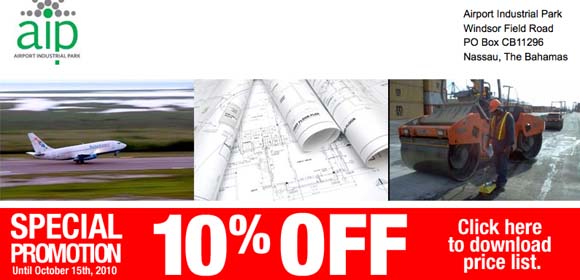 Nassau, Bahamas – Bahamas Press legal and forensic teams are deep on the ground in the ministry of finance and what we have uncovered is indeed shocking.
BP has once again scaled the high walls into the belly of the Sir Cecil Wallace Whitfield Centre and the Business Licencing Authority, and Bahamas Press can confirm the government of the Bahamas is being defrauded of millions of dollars annually.
Our forensic teams have combed through scores of conveyances in the sale of land by a company call Airport Industrial Park, AIP.
This company, Airport Industrial Park, started purchasing mass amount of land from this company named New Providence Development Company Limited back in 2001 and later again in about 2002 (the conveyance NPDCL to AIP will give you details see below). When they purchased those properties, they obtained government subdivision approval and then started developing the land for commercial use and purchase.
What we have uncovered is this; Companies such as Virgo Car Rental, Torway, Nine to Five, Global United, etc. have purchased land, however, what AIP failed to do was to obtain a legitimate legal business licence that would enable them to act in such business transactions as a corporate entity.
BP can reveal as you would see AIP has transacted many land sales  [Conveyances attached below] and without a formal business licence to whom were the taxes on the profited land sole paid. BP has combed through records at the ministry of finance and we to date have not seen any payment to the public treasury on taxes due to the public treasury for annual business licence fees dating back to inception of this Company.
Business licence fees are payable annual and calculated on the previous year's turnover.
In fact every business must have a license to operate in the Bahamas. Each licensed business is also required to pay an annual fee, based on the gross profit as a percentage of turnovers. Fees, according to our forensic team investigating this fraud confirm, are based, in the case of most businesses, on the annual gross receipts, less the "cost incurred in producing that turnover." They range from nothing for a petty business to $500,000 for "a very large business with a very high profit" per year. The Business License Act defines business to include all types of manufacturing and commercial undertakings and covers professions such as law, accounting, and medicine.
The business license fee must be paid by April 30th each year. In addition, proof of payment of real property tax must be produced before a license will be issued. However, AIP is allegedly not complicit with obtaining a licence or paying the annual fee for such a licence and by extension is defrauding millions in due tax dollars to the Government of the Bahamas.
It is an offence under the Business Licence Act to fail to apply for a business licence. In New Providence, all applications for business licence are to be submitted directly to the Business Licence and Valuation Section of the Ministry of Finance together with the applicable licence fee. Applicants are requested to deliver rather than mail applications and support documents so that a staff member can screen them initially in the presence of the applicant.
There are some major players behind AIP Company many who we believe are the untouchables of this society.
Laws:Business Licence Act 1980 Sec 3. – http://www.bfsb-bahamas.com/legislation/bus_licence_act.pdf : Offences under Section 15.