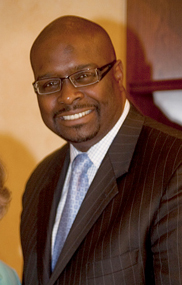 Statement by the Hon. Kenred Dorsett M.P., Minister of the Environment and Housing:
I would like to inform the Bahamian people of an initiative that the Department of Environmental Health Services (DEHS) has embarked on in an effort to clean up the island of New Providence.The DEHS has contracted Bahamian companies to assist in the collection of bulk waste. Trucks will be collecting green waste, which consists of hedge clippings and other yard debris, and white waste, which consists of household appliances and furniture, from residences on the island. For this clean up exercise the island of New Providence has been divided into four sections: West, East, South and Central. The contracts executed by the DEHS came into effect this month. This initial bulk waste clean up programme is expected to continue into January of 2014.
All residents of New Providence are asked to prepare any bulk waste items that they may have in their homes, yards and surroundings that need to be disposed of and place them as neatly and securely as possible near to the roadside for collection.
It must be stated emphatically that this initiative is for residential properties only. Those with commercial properties and construction sites must secure trash collection facilities at their own expense.
As you would recall this is not the first time that an exercise such as this has been undertaken by the DEHS this year to ensure that residents have a mechanism to dispose of bulk waste. Just this past May large bins were made available at strategic locations around the island of New Providence after an episode of severe flooding caused by heavy rainfall. This facility was available for the period of seven days from May 31stThe DEHS and by extension my ministry are working diligently to ensure that the island is kept clean and that garbage is collected on a timely basis. However as the minister responsible I must ask the residents of New Providence to do their part. We cannot continue in the mode that we have been, having little to no regard for the state of our surroundings. We must make the time to clean up our homes and yards. The DEHS and my ministry are making the best effort possible, working everyday to better the state of garbage collection and disposal but all of this is in vain if we, the Bahamian people, do not accept our shared responsibility and take that responsibility seriously.
This is not the only initiative that the DEHS is working on. In the coming weeks we will be launching another initiative regarding garbage collection continuing our effort to advance the Bahamas to the 21stcentury model of garbage collection and waste management.