Internal Human Resources Division needs to address this pay issue…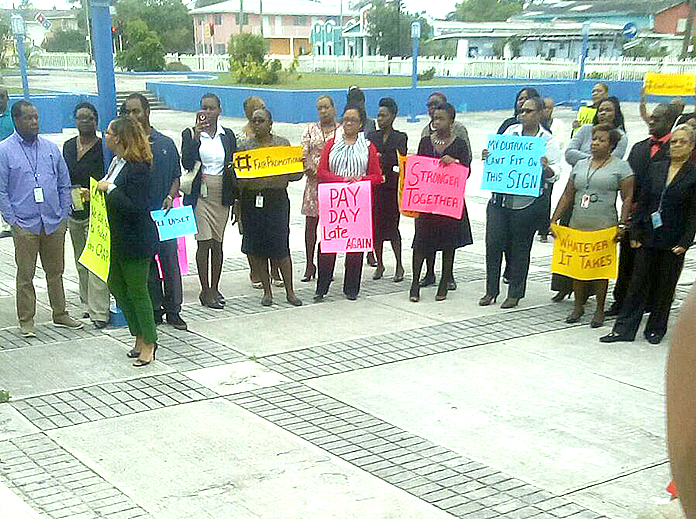 Nassau – Live photographs coming into Bahamas Press this morning report a strike action was underway at the National Insurance Board. Workers protested outside the Board's headquarters on Baillou Hill Road.
NIB Employees have had their salaries cut, and we are told, some are finding out that their bonuses are being dangerously reduced as a result of a poor clocking [time-in/out] systems.
Workers this morning on their 15-minute coffee break lifted placards and posters demanding that the Human Resources Department fix the issues, which are affecting their take-home pay this holiday season.
BP believes this injustice is wrong and must be quickly address to protect the incomes of THE PEOPLE!
We report yinner decide!