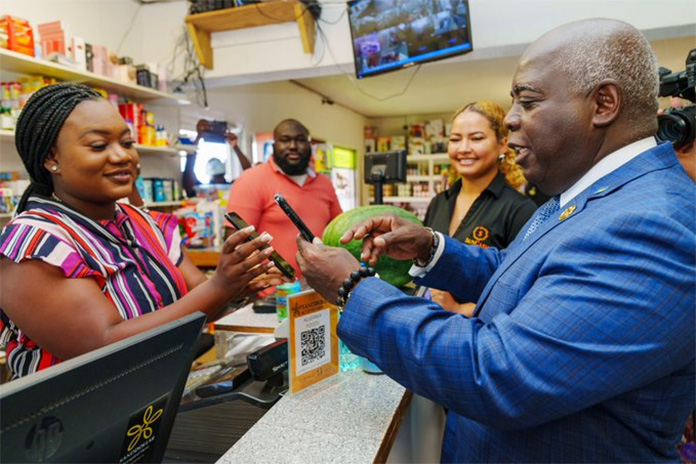 PM DAVIS: Stopped by Alvernia Foods in Cat Island today for some cold drinks and fruit. Small business owners like Cindy and Alfred Moss are the backbone of communities across our islands — and now many are using new tools to thrive.
Alvernia accepts the Sand Dollar, The Bahamas' digital currency, which made checking out on my phone fast and easy.
When shop owners use Sand Dollars, they don't have to worry about finding a safe way to store cash, and they don't have to travel to make deposits – that is an especially big deal for small business owners in the Family Islands.
Using the Sand Dollar also automatically generates a transaction history, which can help if the business owner wants to take a loan out to expand.