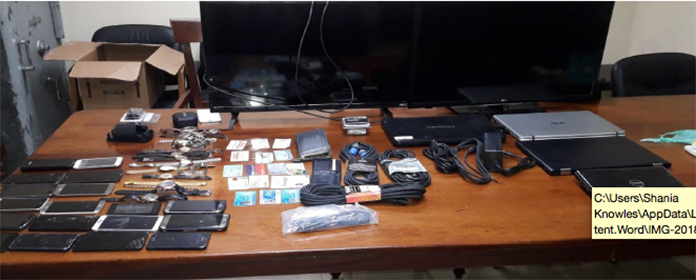 Nassau – According to reports, shortly before 11:00am, Tuesday, 18th September, 2018 a male was inside his home on Bahama Road, Nassau East Subdivision, when he heard noises coming from another room of the house.
Upon checking, he discovered two armed men in a bedroom. The men held him at bay and robbed him of cash, cell phones, jewelry and electronic items, before making good their escape.
A short time later, acting on information, Flying Squad Officers and Mobile Division Officers conducted a search of a home on Wilson Street off Hay Street, and recovered the victim's property.
A number of other electronic items and watches, suspected to be have been taken in other criminal incidents were recovered.