VAT PSA 15 from King Of Hearts Media on Vimeo.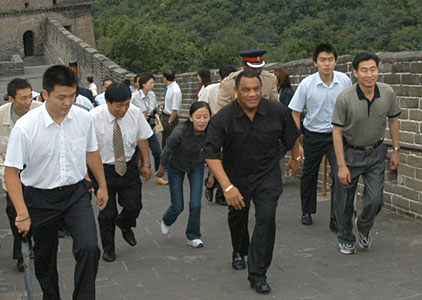 The public is advised that The Bahamas Prime Minister and his ministerial delegation arrived safely in Beijing today.The first full work day, Wednesday, has begun for the delegation and ministers will be in briefing sessions all day ahead of the China/CELAC Forum where Prime Minister Christie is scheduled to deliver the regional statement on behalf of CARICOM in his first official capacity as Chairman of CARICOM. The Forum will be held on the 8th and 9th January 2014.
In his meetings with the Chinese President, Chinese Premier and members of the local business communities in both Beijing and Shangai, there are a total of nine projects that the Prime Minister is seeking to advance with his Chinese counterparts and two new initiatives which are at sensitive stages.
The Prime Minister and his delegation are due back in Nassau on Sunday afternoon, 11th January 2014.
VAT PSA 14 from King Of Hearts Media on Vimeo.
PSA 18 from King Of Hearts Media on Vimeo.