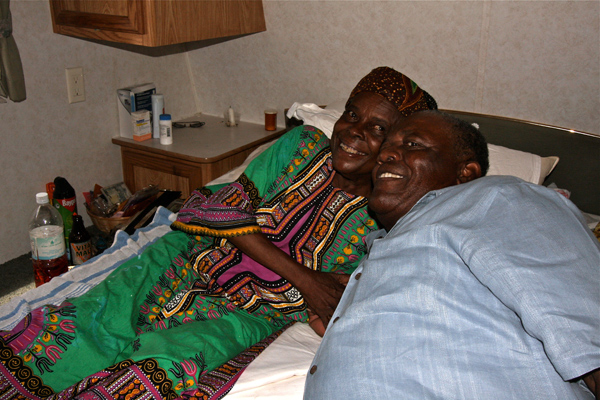 Continuing his tour of islands affected by Hurricane Irene, Prime Minister Hubert Ingraham, accompanied by director of public works John Canton toured Rum Cay and Long Island last weekend. He is scheduled to tour Eleuthera this week.
On Rum Cay, the prime minister viewed the island's clinic, public dock and airport perimeter, which sustained varying degrees of damage during the passage of Irene.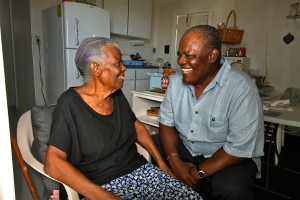 Mr. Ingraham advised that the airport's perimeter fencing will be immediately repaired, as the fencing serves the vital function of preventing livestock from straying onto the airport's runway.
He noted that the public dock will require urgent repair so as to accommodate mail boat service, and that necessary reconstruction will be done for the island's clinic. Homes on the island primarily sustained water damage.
The Department of Environmental Health meantime will be instructed to assess the waste disposal site on Rum Cay, as it currently sits near a pond.
The Rum Cay tour was not only about infrastructural assessments though, as the prime minister took time out to share treasured moments with two of the island's matriarchs.
Ninety-five year old Addilda Scavella, the mother of former director of Education Zelma Dean and Ms. Delores Wilson who is currently ailing, received a warm and cheerful visit from the prime minister, who is well known to hold a special place in his heart for the elderly of family island communities throughout the country.
On Long Island banana farms took a heavy hit from Irene, the extent of which having already been assessed by the Department of Agriculture. Re-growth at the farms has since begun.
Roof damage was the substantial impact to homes and buildings on Long Island. In the northern settlement of Burnt Ground, a low-lying area, flooding continues to be factor. The prime minister said assessments will be made to determine how additional drainage might have an impact, taking account of the area's proximity to sea level.
As for private sector infrastructure on the island, the prime minister advised that the Stella Maris Resort's clubhouse was severely damaged.