PM Minnis deadline for all foreign nationals without proper status to leave begins Monday!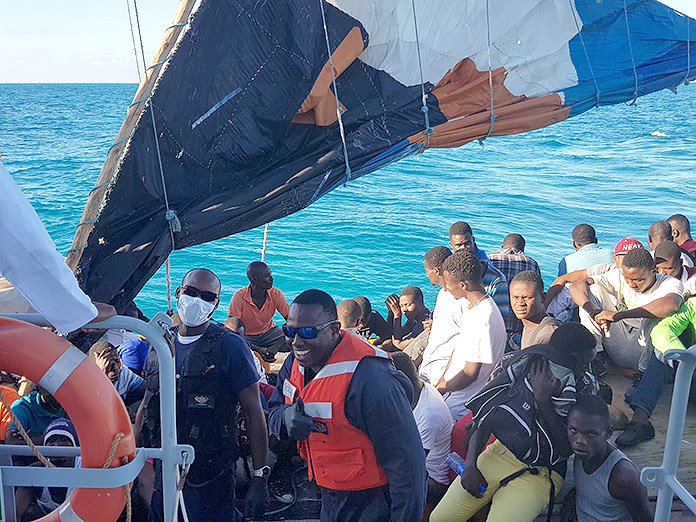 Coral Harbour Base, – Approximately 70 Haitian migrants were apprehended this morning by members of the Royal Bahamas Defence Force.
While on routine patrol, HMBS CASCARILLA, under the command of Lieutenant Commander Clinton Johnson apprehended a 40-foot Haitian sloop near the southern end of the Tongue of the Ocean, 20 miles west of the Exuma chain. The migrants will be turned over to Immigration officials.
This latest apprehension comes as the Defence Force continues to unfold its coastal and maritime security strategies to interdict persons engaged in drug, human, gun, and wildlife smuggling; in addition to poaching of marine resources by local and foreign fishermen; along with a recent increase in boat theft.
About a week ago, the Defence Force apprehended 87 Haitian nationals over 30 miles south of Great Inagua on the 23rd December. That vessel was initially spotted by a US Coast Guard aircraft and relayed to HMBS Leon Smith, which was on patrol in the area.
Three days later, a Defence Force Harbour Patrol Unit vessel, while on routine patrol early that morning, apprehended a motor yacht off Montagu Beach with 14 foreign nationals on board on 26th December 2017. It was the first apprehension of its kind by the Defence Force for some time.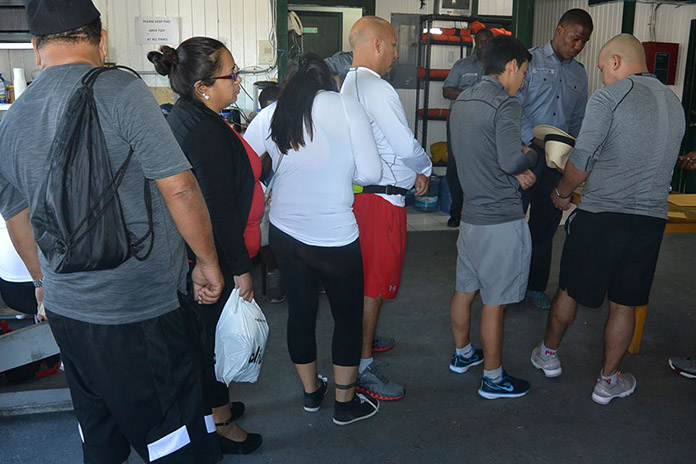 The foreigners, several of whom arrived in country as passengers aboard an international airline, were from five countries including the United States, Jamaica, Puerto Rico, Ecuador and Columbia. No Haitian nationals were among this group.
In late November, the Defence Force, apprehended two Bahamian fishing boats with 45 fishermen on board including Bahamians, and Honduran, and Dominicans in the northern Bahamas for illegal use of fishing apparatus, namely dive compressors. More recently, the Defence Force apprehended a tugboat and barge for illegally dredging sand in waters off the western end of New Providence, and recovered two stolen vessels. We wonder if that tug boat is being operated by a high-ranking general of Papa!
All matters have been turned over to Police, Immigration, Port Department and Fisheries authorities for further investigation with most matters resulting in ongoing cases before the courts.
We report yinner decide!