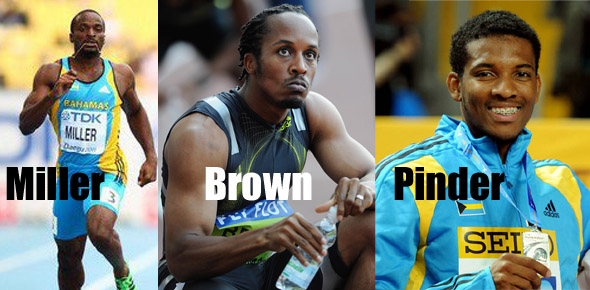 Nassau, Bahamas — The gold rush is on in London for the Bahamian teams competing in track events and reports tell us all is looking good. The nation woke up to the news this morning confirming three Bahamian males advanced in the mens 400m races surging to the semi-finals.
Chris Brown [45.40], Ramon Miller [45.52] and Demetrius Pinder [44.92] could all reach for the gold as they have all qualified in the heats this morning.
There is sad news coming out of Jamaica in this area of the track as no Jamaican athelete advanced to the semi-finals.
Chris Brown had the fourth best time over all. The men athletic mastery prove the Bahamas could medal in the track event ahead.
BP is telling our Bahamian team to reach for the GOLD! This is your time!