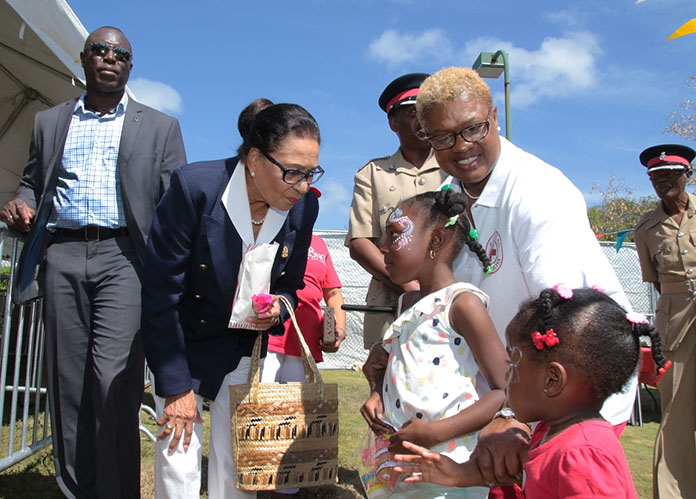 NASSAU, The Bahamas — Governor General Her Excellency Dame Marguerite Pindling officially opened the 76th Annual Bahamas Red Cross Fair on Government House Lower Grounds on Saturday, April 7, 2018.
The Governor General thanked the public for supporting the Red Cross which provides multiple humanitarian services for the benefit of the needy and young people throughout the archipelago.
The Red Cross also provides year-round instruction on First Aid, CPR, Disaster Preparedness, and Shelter Management. The Governor General is pictured at the podium during her address, and enjoying the fair highlights.
(BIS Photos/Derek Smith)
Scenes from the 20158 Red Cross Fair…