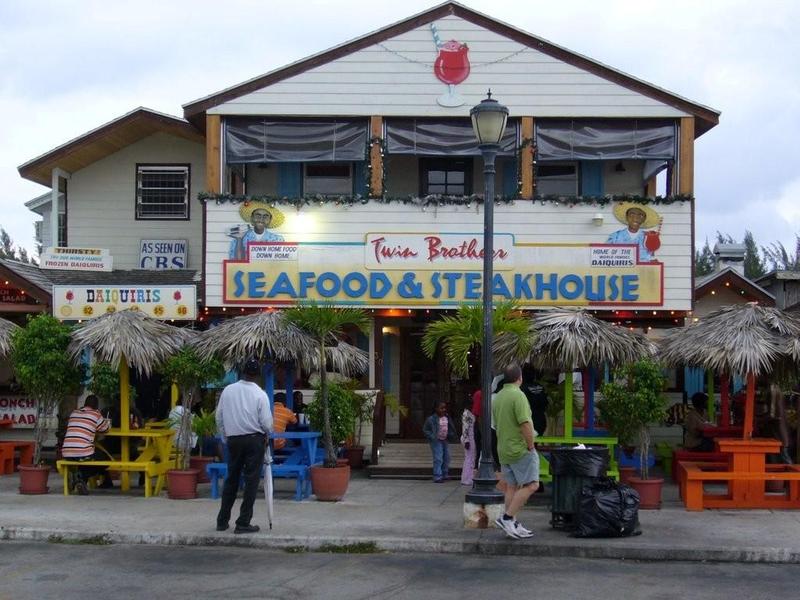 Click here to listen to a Report on ZNS covering the stabbing of a deaf teen on friday and the US Embassy concerns to crime
Bahamas Press is reporting a day of slaughter and robbery at the popular local hangout, The Fish Fry. We can now confirm two conch vendors were robbed with one victim left suffering from serious stab wounds to the neck.
We understand early this afternoon two men came up to a local vendor and ordered a $35 bag of conch salad. Eyewitnesses tell us both customers after collecting their conch salad refused to pay. It was then when the vendor followed the men asking for his money we understand an outright brawl ensued. It was then when – in broad daylight – one of the men accosted the vendor and the other robbed him of an undetermined amount of cash striking him to the ground and then stabbed him in the neck. The victim was rushed to the Princess Margaret Hospital where he's listed is stable condition.
A second conch vendor at Fish Fry was accoutered and robbed. News coming to BP tells us the second robbery attack on a vendor took place as the victim was walking along the popular hangout. It was then when a man approached the vendor and demanded cash. The robber fled with an undetermined amount of cash. The victim, however, was not harm in that incident.