Woman told reporters KFC refused to pay her all her money one time…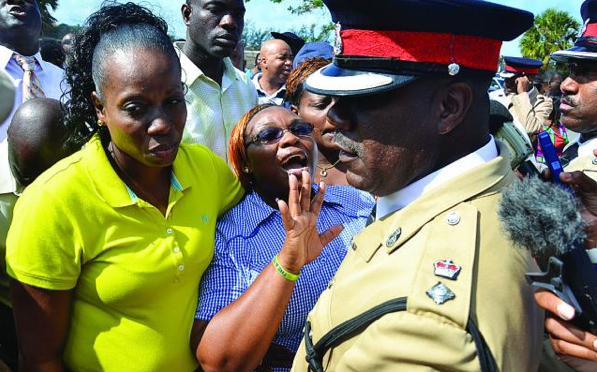 A BP UPDATE >> In a wave of what only we at Bahamas Press can call Union Busting – KFC has now confirmed 35 of its employees at its most popular restaurant on Village Road were terminated.
In a statement, Restaurants Bahamas Limited, the franchise holder of KFC, yesterday said the "immediate" closure of the Village Road store is a part of the company's "strategic plan to efficiently manage population changes in the Nassau market, which has shifted over recent years."
Now we at Bahamas Press could see Union Busting from a mile. KFC recently brought in a new ASIAN manager to commit the act on Bahamians: to break up the union.
Problem is some Hotel Union executive loves Kentucky, thus there is plenty talk – but not a damn bite!
Up to last year – KFC was still sending their employees to the bank for change without any protection. Nicole Martin knew – but did absolutely nothing. What a sad state we have in the Bahamas. Where is the modern-day Sir Randol?
THIS IS A FILE PHOTO FROM THE NASSU GUARDIAN!