Man charged with fraud shows up dead at his home on Grand Bahama –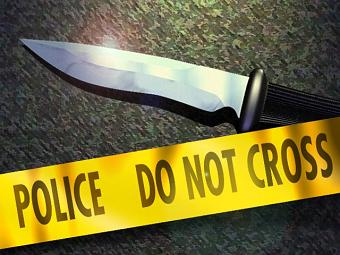 Freeport, Bahamas — Bahamas Press has learnt the white male found dead on Friday is indeed a man who has been Charged in a US Court for Fraud.
Grand Bahama police have identified the homicide victim as, Anthony Kyle Welch, age 47 years of #10 Albacore Drive and Mississippi, U.S.A.  He was found dead in his home with multiple stab wound about the body and reported lifeless.
Bahamas Press can report that the US Securities commission have reported that: on August 31, 2012, the Securities and Exchange Commission filed a civil action in the United States District Court for the Northern District of Georgia against Anthony K. Welch, a former investment adviser formerly of Oxford, Mississippi, with securities fraud in conjunction with a series of false and misleading press releases issued in 2010 by eHydrogen Solutions, Inc. ("eHydrogen") and ChromoCure, Inc. ("ChromoCure"), two now defunct microcap stock companies. Welch served as Chairman and Chief Executive Officer of the two companies during the relevant period and was responsible for the issuance of the false and misleading press releases of both companies. Welch at the time was based offshore, most recently in Freeport, Bahamas.
The Commission's complaint alleges that from at least March 2010 through August 2010, Welch issued a series of press releases and made other public disclosures containing false and misleading information concerning, among other things, technologies acquired by and revenues generated by eHydrogen and ChromoCure. The complaint also alleges that the period of the false and misleading press releases coincided with suspicious price and trading volume increases in the common stock of eHydrogen and ChromoCure, and further alleged that in multiple instances such statements were intentionally false and misleading, distributed by Welch for no purpose other than to incite trading activity and artificially inflate the price and trading volume of eHydrogen and ChromoCure. For example, in a ChromoCure press release dated March 16, 2010, Welch stated among other things, "[t]he Company's proprietary Chromosomal Scanner systems have proven accurate and efficient in the measurement of the unique genomic characteristic found in 100% of all cancers and never found in normal cells. The Company's detection technology has been proven to have an effective accuracy of 100% for all cancers at all stages. This is superior to other detection approaches presently employed by pathologists, including biomarker detections, in every measurable way." The same press release also stated that "[t]he Company's detecting technology has an effective accuracy of 100% for all cancers at all stages." The complaint alleges that this representation was false and misleading and that Welch and ChromoCure issued the statement without any reasonable basis for it, because in reality no 100% accurate cancer detection system is known to exist in the world.
Welch was found in a pool of blood with multiple stab wounds, a sliced throat and a finger cut off from each hand.