Former Ingraham government spent money to do interior design but home is still in poor condition…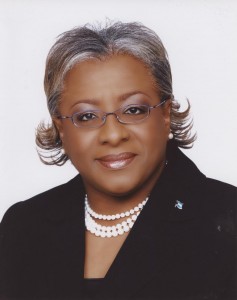 Nassau, Bahamas — Questions are now being put to anyone in the Opposition to explain what happened in Atlanta with the government's residence there.
It was revealed in the Parliament today how former Ambassador for Atlanta K. Forbes Smith spent some $200,000 on interior design for the government's guesthouse in the US.
The shocking revelation has sparked the debate that, while Bahamians were being relegated to the unemployment lines and thrown into darkness, the Ingraham government agreed to spend $200,000 to do interior design on a home hardly ever occupied by the sitting Ambassador.
Bahamas Press wonders what was the motive behind the expenditure and wonder if the funds were used to wine and dine and then hush a young college student, who levied serious sexual allegations against a senior officer in the government.
A few years back the parents of the college student complained how an officer of the embassy "Sexually Harassed" their daughter and lured her out of school.
We BP first broke the story a few years back we confirmed the parents were about to sue the embassy. The Ingraham government at the time refused to comment on the matter and, just before the general elections, the Ambassador resigned to help fight the election. To this day no one knows what happened.
All we now know is this – $200,000 in public money was spent for interior design on the embassy residence in Atlanta, but there is no evidence of what is worth the value of the funds.
Hubert Ingraham or K. Forbes Smith must tell the public what happened with public money.
We report yinner decide…