More blood as two found dead just hours apart >>>>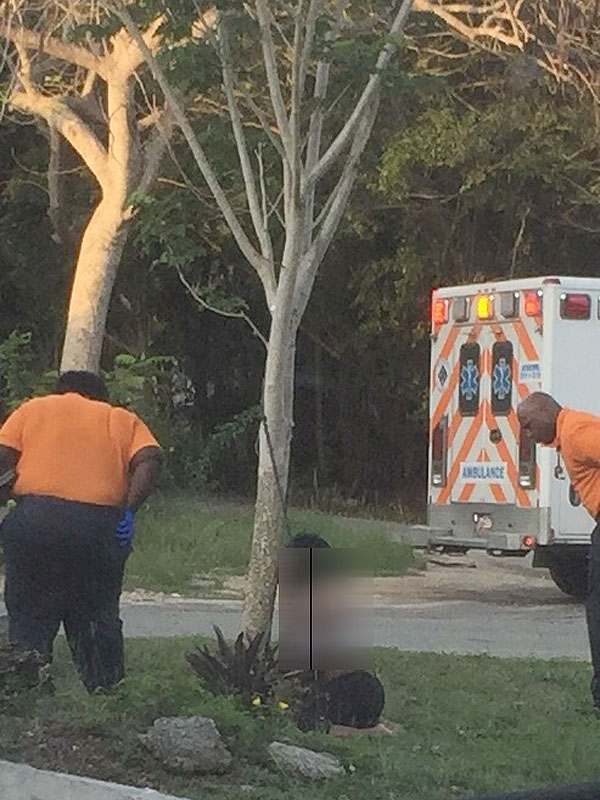 British National shot dead near Stuarts Cove in western New Providence….
Nassau, Bahamas — Breaking news coming right now into Bahamas Press confirms police are at the scene of another incident where a woman with a bra top and black mini skirt has been found dead tied to a tree in the Skyline Drive area.
The victim, who we cannot identify at this time, was found dead, bending on her knee with her neck tied to the tree with a black rope.
Some are suggesting the woman may have committed suicide, but we at BP doubt that.
We believe some cold killers are now roaming the streets and are committing these heinous wicked acts, leaving detectives puzzled. We must know who is walking up and down in this town! EVERYONE MUST HAVE SOME FORM OF ID FOR THE PROTECTION OF THE NATION!
We cannot continue with this level of LAWLESSNESS!
Last night a botched robbery unfortunately delivered a death sentence to a British national in the vicinity of Stuart Cove's in western New Providence. The victim was found dead execution style with a shot to the upper body.
This is the forth murder/suspicious death incident in just over 24 hours.
We report yinner decide