BP Breaking News 》》》》POLICE IN ABACO ARE INVESTIGATING A TRAFFIC FATALITY THAT HAS LEFT A FEMALE DEAD.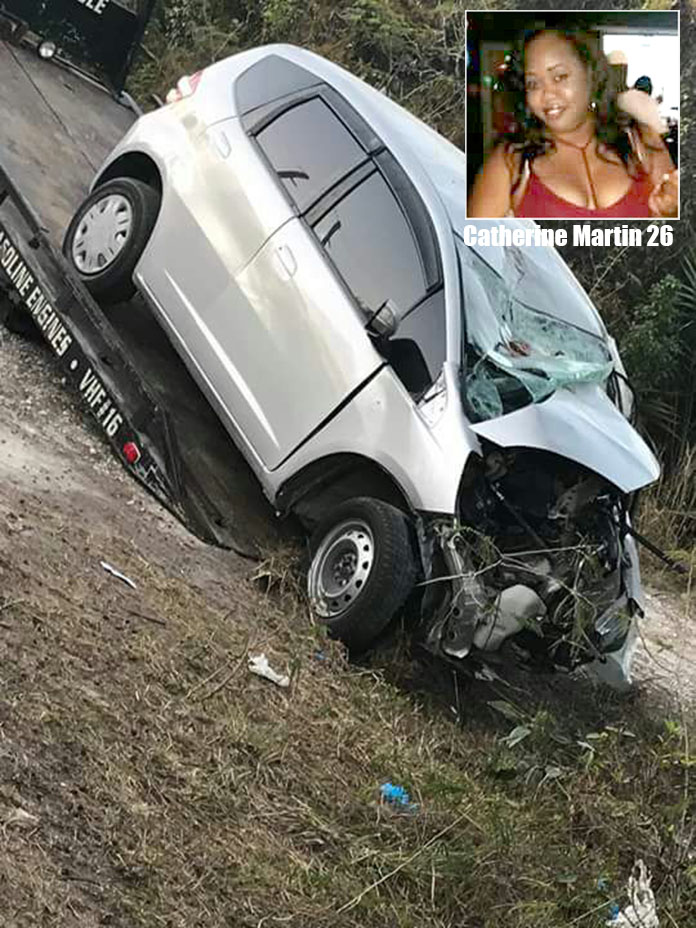 ABACO – Reports REACHING BP desk are that on Saturday 24th March 2018 shortly after 5:00pm, police were called to a traffic accident on S.C Bootle Highway, where they met a grey Honda Fit vehicle with three female passengers inside that had apparently collided into a pine tree.
EMS personnel were called to the scene and transported two of the female passengers to the Marsh Harbour Clinic in serious condition.
The female driver succumbed to her injuries at the scene.
Police are actively investigating this matter.