Terrorists Air Traffic Controllers should be fired for their actions this morning and sent home for good!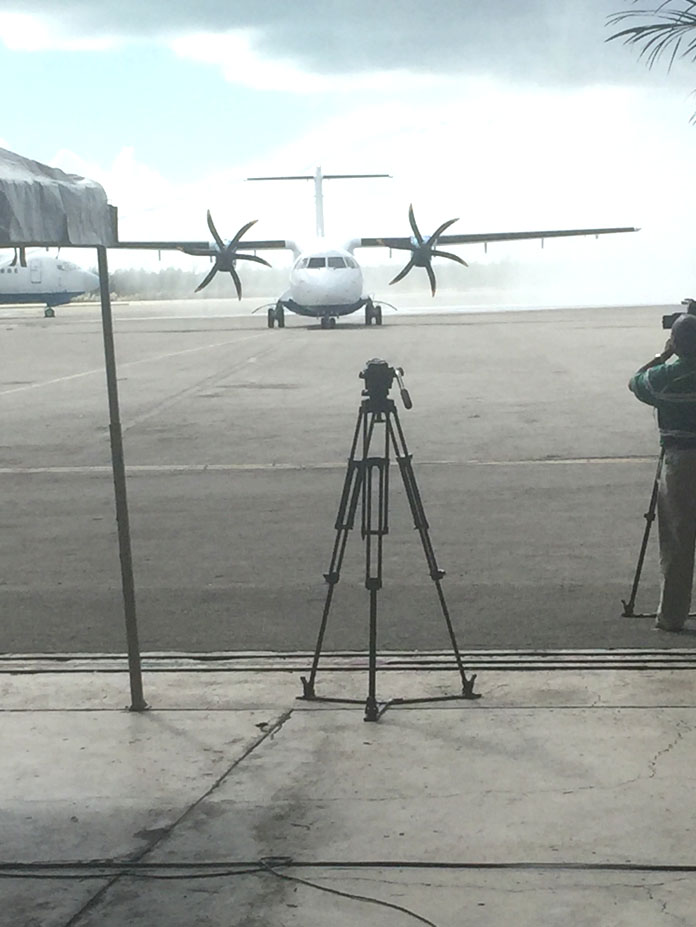 Nassau, Bahamas – Breaking News coming into Bahamas Press now confirms air traffic controllers have all failed to show up to work at LPIA traffic room in protest of a decision on new procedures to have their bags checked at the facility.
The air traffic controllers new procedure is due to new international agency standards at the airports around the world, which are being protested by those workers.
Bahamas Press seeks to remind those on the job that this is not the time for us to go down the road of history when Hubert Ingraham sent them home. This is not the time to stop traffic into the country, force a shutdown of the nation, cost millions in dollars delayed flights and loss of money. Right now in New York passengers headed for the Bahamas from that major city have been deplaned! These types of behaviors by air traffic controllers who are behaving like terrorists are unacceptable!
And there are examples for authorities to follow. Back in 1981, for those of you who remember, August 5 was the day that then US President Ronald Reagan fired more than 11,000 striking air traffic controllers. The air traffic controllers were fired two days after their union, PATCO, declared a strike. They were demanding a pay raise, a shorter workweek, and better working conditions. It was a move that some historians have marked that decision well into the history books. The decision we believe was necessary to make sure that workers who present a national security threat will not find their actions acceptable!
People who are hired to protect and build the Bahamas should never find themselves in a position of breaking it down!
We call on the Minister to act and have this matter dealt with swiftly!!! Bring in the Defence Force to carry out the functions and tell the air traffic controllers CYC!
We report yinner decide!