Christie enjoys a 96.9 percent support with delegates for leader in the PLP!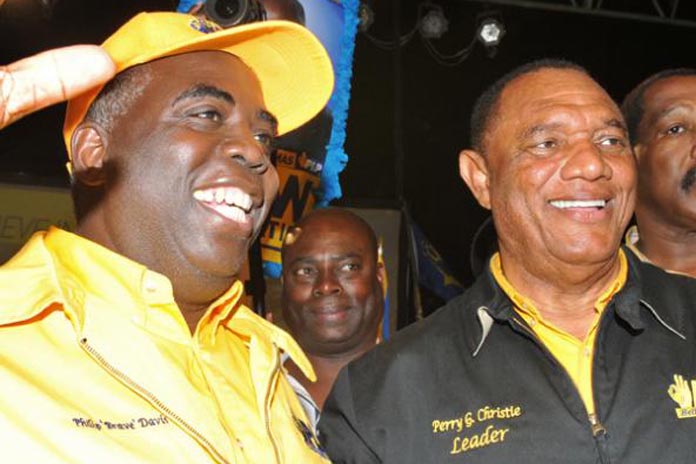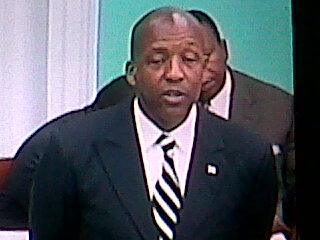 Nassau, Bahamas – Alfred Sears is having even more problems getting support within his branch in his failed leadership bid inside the PLP.
The party is expected to hold a National Convention this coming November where the former Attorney General is expected to challenge and be beaten by Prime Minister Rt. Hon. Perry Christie.
This week didn't get any better as sources revealed the plans by a Christie/Davis war chest in the PLP to make sure Sears attempt is crushed.
Both Christie and Davis in 2009 locked out challengers as they together engineered the PLP into a massive election win in 2012. During that time Sears had abandoned the PLP while in opposition.
A BBB Analytics polling done over the past week confirmed that Mr. Christie enjoys a 96.9% majority of the delegate support deep inside the PLP.
One hardcore PLP told Bahamas Press, "Sears must be dreaming! He asked me to come to his meeting, which we all know is a failed bid for leader. I am happy I didn't go."
A complete meltdown is already taking place inside the Sears camp after members of the branched walked out of a meeting when the candidate announced his decision for the leadership. Sources tell us calls to stalwarts by Sears are disappointing, and one stalwart from the Island of Bimini told Bahamas Press, "Mr. Sears will face a 50-plus strong 'We VOTING Christie AGAIN' crew from this part of the country."
It is downhill for Alfred Sears, and boy, like the campaign of LBT – if ya don't laugh you will cry!
We report yinner decide!