Police set to announce closure to those murders in Andros Shortly!!!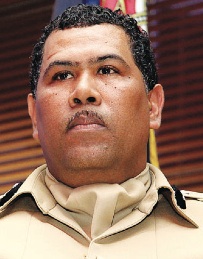 Andros, Bahamas — As sure as the sun rose this morning and will set late this evening members of the RBPF shall bring closure to that case where two missing persons were found.
The bodies of the victims are in the capital and we can assure from evidence shown to us – the killers of that 29-year-old girl and that 49-year-old immigration officer will be solved in a matter of hours. In fact we at BP believes before the sun sets today [Christmas Day] the men and women of the RBPF under the direction of Ellison Greenslade SHALL solve the murders.
BP can report Commissioner Greenslade has sent his best agent, B. K. Bonamy, on the ground in Andros; along with some of the most potent officers on the force who have a natural ability to solving crime.. We can report the track is hot, and not long from now closure will be announced.
In late Nov. both 29-year-old, Tishka Braynen, and her 49-year-old immigration officer boyfriend went missing in Andros. They were both discovered dead over the weekend deep in the bushes.
Bahamas Press now has the full story, but we want yinner to keep posted to this page where we will report the details.
Bahamas Press also wants to assure our loyal readers that we will post our Persons of the Year 2013 up on this coming Sunday.
We report yinner decide!