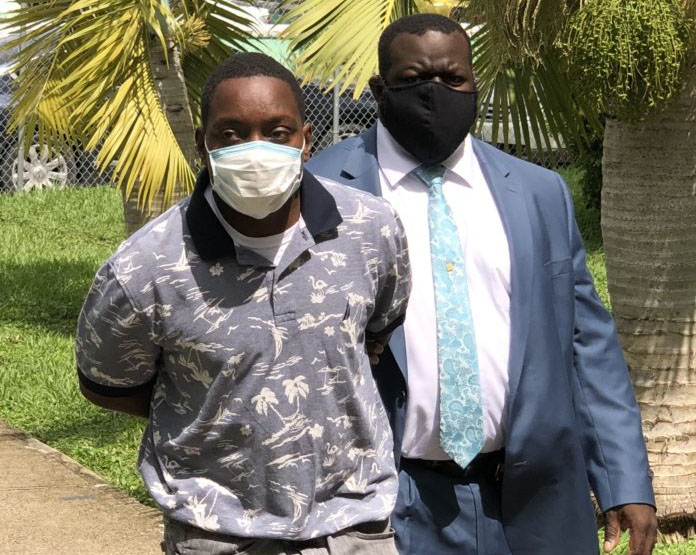 NASSAU| A cold murderer was convicted on Tuesday and sentenced to 35 years' imprisonment. Left in shock the killer belly broke down, defecated, and fainted when the sentence was read.
Marcello McKenzie, 38, was convicted of the June 28, 2020 murder of Godfrey "Rob" Sawyer following a trial.
According to the prosecution, Sawyer was on the porch of his home on Jackson Street, Nassau Village, when he got into an argument with two men.
Sawyer was shot during the confrontation and the men fled in a white mini-bus.
Police officers on patrol in Pinewood Gardens stopped the bus and arrested McKenzie and Jamaal Armbrister following a chase.
Armbrister was killed by an off-duty police officer last October after he allegedly tried to rob the officer's wife outside their home in Elizabeth Estates.
After considering the circumstances of the case and McKenzie's previous convictions for firearm, Justice Renae McKay found that 35 years was an appropriate sentence.
The time will be further reduced by the time McKenzie spent on remand before he was granted bail in 2021 and the time he spent in custody following his conviction on May 31.