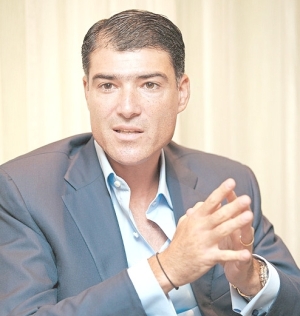 Baha Mar issues another trick statement asking China to hire Bahamian Contractors – BAHA Mar must think Bahamians are fool?
Nassau, Bahamas (July 27, 2015) – Baha Mar Ltd. issued the following statement with regard to CCA Bahamas' ("CCA") press release dated July 26:
"It is interesting that when a very viable proposal is put forward by Baha Mar Ltd. to the Export-Import Bank of China—a proposal which provides for a significant equity infusion by the Izmirlian family to complete and open Baha Mar and would utilize Bahamian contractors and a Bahamian workforce to properly finish the work at Baha Mar that CCA failed to do—CCA issues a highly defensive and apparently panicky press release.
CCA should be concerned. No matter how CCA tries to spin it and no matter how often it tries to deflect from its lack of responsibility, it cannot cover up the sad pattern of its failing to perform properly at Baha Mar and other important projects in The Bahamas as well.
CCA in its release cites not a viable proposal on its part but rather a distortion of an old posture that made discussions to negotiate a consensual resolution with it as one of the parties a sham. It is why we came forward and made our very viable proposal directly to The Export-Import Bank of China. CCA failed to complete Baha Mar repeatedly on the timetables it set, its work has been called into question, it walked off the job, its failure to perform caused Baha Mar to have to seek Chapter 11 protection, and it has been uncooperative in working toward a consensual resolution."