Another FNM has left the ranks of the DNA and returned home under Dr. Minnis!  Former FNM Assistant Treasurer O'Brien Knowles and former FNM DNA Candidate Rodney Moncur tells Branville he can [BLANK DEY BLANK….]!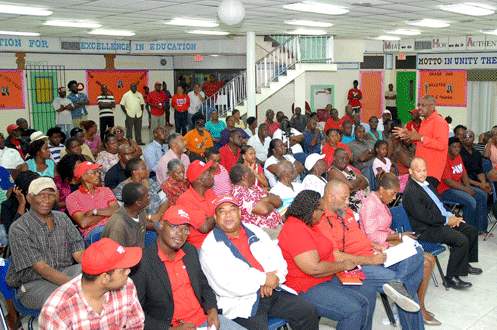 Knowles tell PAPA and Branville – "Yinner could kiss my #$@ I sticking with Dr. Hubert Minnis and the FNM"!
Nassau, Bahamas — Dr. Hubert Minnis Opposition Leader's mada an address in Bains Town & Grants Town, Centerville & Englerston last Thursday evening at Stephen Dillett Primary School. His topic was, "Transformation of the Inner City."
Dr. Hubert Minnis returned home and said that he was happy to be at the Stephen Dillett Primary School. It was at Stephen Dillett where he worked with his mother selling lunches as a young boy. He told the crowded room that he had come to change their inferior status and continued his message on "A Tax Free Zone" for the inner city in New Providence and the family islands.