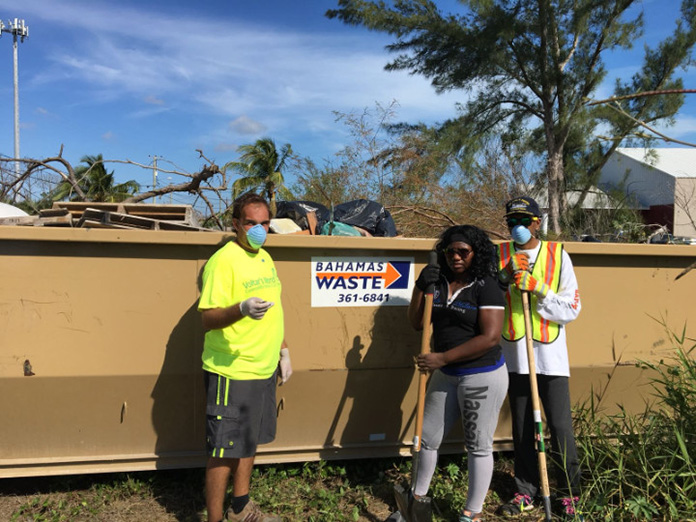 "We are very pleased to be part of this initiative," explained Operations Manager at Bahamas Waste, Ethelyn Davis. "It's great to see young person's taking the time to help their community, it was a no-brainer to help them and help clean up this area, especially during this holiday season."
Clean-up efforts lasted for much of the afternoon with volunteers able to retrieve and dispose of items ranging from old furniture, discarded car parts and much more. "We're looking forward to a continued partnership" said Davis. "We understand that Voltar's World is committed to continuing this project and we encourage residents to also participate in ensuring that we can exterminate the waste in our various communities".
Voltar's world was founded with the intention of addressing societal issues and is open to all individuals over the age of 18. Persons interested in becoming a part of the service organization can send their expression of interest to voltarsworld242@gmail.com or follow the club's activities via social media at https://www.facebook.com/voltarsworld242/.